You are here
'Arab Spring' is a 'continuous process' — Jordanian economist
By Saeb Rawashdeh - Jul 19,2017 - Last updated at Jul 19,2017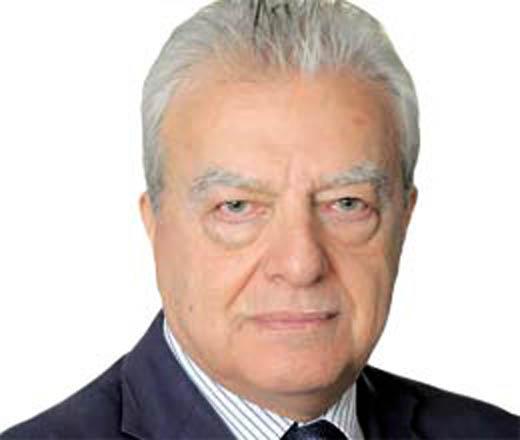 AMMAN — The "Arab Spring" does not show signs of slowing down and it is a "continuous process", according to a Jordanian economist.
Although the crisis began almost seven years ago, the whole region and the world have been affected by its outcome reflected by the influx of refugees, radicalisation of youth and increased terrorism, Riad Al Khouri told The Jordan Times in a recent interview.
For Khouri, the key factors are security and economic incentives that the Jordanian government should provide, not only to Jordanian citizens but also to refugees.
"The Arab Spring may continue for many years," he claimed, adding that although surrounded by countries deeply affected by the "Arab Spring", Jordan managed to remain stable.
"The foundation for stability is hard security — both political and military," the economic expert stressed, adding that Jordanians should focus on
entrepreneurial skills.
According to Khouri, the increased number of Syrian refugees in Jordan is an "advantage" due to their entrepreneurial skills they brought with them.
"In Zaatari Refugee Camp, [over 80km northeast of Amman] there are around 3000 businesses," Khouri noted.
The Jordanian government should remove administrative obstacles for people to open new businesses whether they are refugees or Jordanian citizens, the economist said.
There are 45,000 work permits issued to Syrians in Jordan, he continued, and the government should implement economic measures to boost entrepreneurship in the Kingdom.
In the meantime, Jordan became involved in the reconstruction of Yemen, Syria and Libya, he stated, so "the combination of internal security and entrepreneurial skills is the key".
Regarding radicalisation in society, Khouri sees the economy as one of the efficient measures to remedy it.
"Unfortunately, Jordan has several thousand citizens who can be categorised as radicalised elements," the economist pointed out, adding that radicalisation has to be dealt with by promoting economic engagement and the removal of restrictions.
Khouri also works as an international consultant at Questscope, a British NGO that operates in the region and in Jordan.
Founded 25 years ago, Questscope is an organisation that works with individuals, communities, local organisations and international partners to produce social, educational and entrepreneurial opportunities for marginalised youth, according to its website.
In Jordan, Questscope collaborated with the Ministry of Education to launch the "first accredited non-formal curriculum of its kind in the Arab world", the site stated.
Questscope has a "strong presence" in Jordan, Khouri said, noting that the organisation has worked with Iraqi refugees since 2003 who faced the same problem as Jordanian youth who drop out of school.
"Both Jordanian and refugee children drop out of schools and we have non-formal education programme with a fixed curriculum to pursue certificates," Khouri noted, adding that after the breakout of the civil war in Syria, Questscope included Syrian children into their programme.
In order to fight repercussions of regional turmoil "we have to take creative measures", Khouri underlined.
Related Articles
Jun 03,2014
Politicians and economists on Tuesday blamed the "Arab Spring" for worsening economic problems in Arab countries.
Oct 09,2017
AMMAN — Prime Minister Hani Mulki on Sunday chaired a meeting of the Economic Policy Council to discuss the financial reform and the plan to
Sep 17,2018
AMMAN — Tourism revenues have increased by 15.4 per cent at the end of August 2018, reaching $3.6 billion (some JD2.6 billion), compared to
Newsletter
Get top stories and blog posts emailed to you each day.