You are here
Crown Prince announces launch of first Jordanian mini satellite
CubeSat JY1 will orbit the earth at a distance of 600km, carry message from Crown Prince
By JT - Dec 04,2018 - Last updated at Dec 04,2018
AMMAN — HRH Crown Prince Hussein on Monday announced the launch of the first Jordanian cube satellite, JY1, from California into space earlier in the day.
In an Instagram message, the Crown Prince described the development as "a great achievement and a major first step in satellite engineering for the youth of #OurJordan".
The Crown Prince Foundation (CPF) also said in a statement yesterday that the CubeSat carrying the name JY1-SAT was launched in memory of His Majesty the late King Hussein, named after His Majesty's radio call sign: JY1.
The CubeSat, part of CPF's Masar Initiative, will orbit the earth at a distance of 600 kilometres, the statement said.
"The launch of the CubeSat primarily aims at implementing educational research objectives. The launching of Jordan's satellite mission is used to promote tourism in the Kingdom through broadcasting images of touristic places and heritage sites in Jordan.
Additionally, a voice message by HRH the Crown Prince... was recorded on the CubeSat and will be available for all satellite stations around the world to listen to".
On this occasion, CPF's CEO Tamam Mango was quoted in the statement as saying: "We proudly announce the launch of the first Jordanian mini satellite, designed and built by Jordanian engineers."
She noted that the satellite was designed and built by 18 young engineering students, with support from five academics and consultants, in various engineering fields, from Jordanian universities. "Jordan has entered both the design sector and implementation of satellites, two elements in line with the Crown Prince Foundation's mission, providing Jordanian youth with pivotal skills and tools to branch into various sectors, enhancing their capabilities, simultaneously enhancing Jordan's position/status on various levels."
The CPF said the Masar team will launch a mobile application that will enable users to track the Jordanian mini satellite and communicate with it.
Moreover, worldwide receiving stations will be able to communicate with the satellite, according to the statement.
Related Articles
Oct 24,2017
AMMAN — HRH Crown Prince Hussein on Monday took part in the final touches to the first Jordanian miniature satellite (JY1-SAT) project, a Ro
Feb 06,2018
AMMAN — The Crown Prince Foundation (CPF) on Tuesday signed a Memorandum of Understanding (MoU) with telecom provider, Zain Jordan, under wh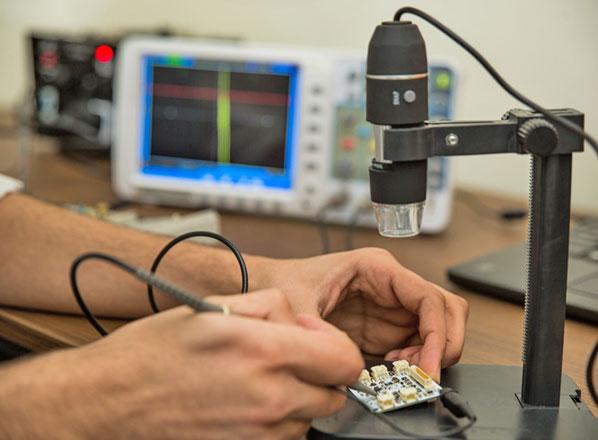 Jan 16,2018
AMMAN — The Crown Prince Foundation (CPF) on Tuesday signed a memorandum of understanding (MoU) with renewable energy solutions provider Fot