You are here
Depression, anxiety among most common mental illnesses in Jordan — therapists
By Suzanna Goussous - Mar 03,2016 - Last updated at Mar 04,2016
AMMAN — Jordanians nowadays are more aware of issues of mental health and illnesses related to it, psychiatrists said, adding that the number of people who visit psychiatric consultants has been increasing over the past few years.
"People have changed their views on mental illnesses and consulting a psychiatrist nowadays, it is due to the information available on the Internet and educational books," psychiatrist Mohammad Dabbas told The Jordan Times in a recent phone interview.
Around 25 per cent of people who go to psychiatrists in the Kingdom suffer from depression, Dabbas noted.
The side-effects of depression, according to the psychiatrist, include constantly suffering from a "bipolar mood", losing interest and enjoyment in surroundings, a need to sleep more, losing or having more appetite and losing concentration.
"People suffering from depression also have feelings of guilt and believe that life is not worth living; they sometimes have suicidal thoughts as well," he explained.
If one suffers from the first two side-effects of depression for two weeks or more, Dabbas recommends visiting a psychiatrist.
"Ignoring the side-effects of depression or any mental disease can lead to more dangerous consequences, and depressed individuals could eventually commit suicide, self harm or harm the people around them," he said.
For women in Jordan, the percentage of depression ranges between 10 and 20 per cent, while for men, it is around half that percentage, Dabbas added.
"Women have more hormonal changes, especially during pregnancy and menstruation," he said.
The therapist continued that one other factor that could be blamed for the higher rate of mental illness among women is the social pressure on them in general. "Any mistake a woman makes is criticised. Men's actions are justified, but women's aren't, which means they are more likely to experience symptoms of depression."
According to therapist Falah Tamimi, the number of patients suffering from such cases increased due to political and economic crises in the region.
He also listed panic attacks, anxiety, Attention Deficit Hyperactivity Disorder (ADHD), and bipolar disorders as other common illnesses in Jordan.
Bipolar disorders cause serious shifts in mood, energy, thinking, and behaviour, Tamimi said, adding that it can lead to serious consequences at the social level as well.
According to the US National Institute of Mental Health, people who suffer ADHD are inattentive, hyperactive and impulsive, and it can affect children's education.
Experts said anxiety disorder is not the feeling people get when they are nervous about a certain event; it is a confusion that lasts for no less than six months and needs to be addressed by taking medications.
Mental illnesses are more likely to be found among people between the ages of 15 and 40, who do not feel confident or financially stable.
Currently, suicides in Jordan are more common among people between the ages of 20 and 40, Dabbas said.
"Our youths suffer from several issues. They are under a lot of pressure these days. They have more complicated emotional issues, and a higher alcohol intake," he noted.
Experts urged the public to avoid buying medicines and anti-depression pills from pharmacies without a medical prescription, because of their addictive nature.
A full course of depression treatment using pills goes for about six to nine months, and around six more months as a "post-therapeutic period", the therapists said.
Dabbas said the medicines prescribed by specialists are "safer" for patients and do not put the physical and mental health of patients at risk in the long run.
"As insurance companies do not cover these expenses, some people read online and think they have a certain disorder and treat it with the wrong medication, which might impact their health negatively," he said.
Related Articles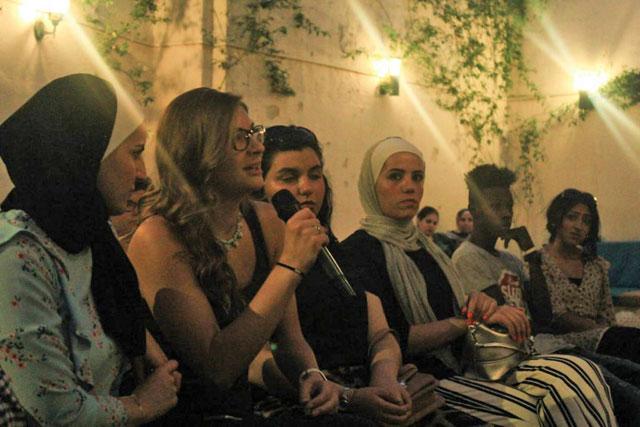 Oct 29,2018
AMMAN — A community event recently tackled the issue of public perceptions and misconceptions surrounding mental illness, with the aim of no
Dec 23,2020
AMMAN — The birth of a baby can give some mothers a feeling of excitement and joy, as well as fear and anxiety, but it can also result in so
Feb 01,2014
Adult men with attention deficit hyperactivity disorder (ADHD) may avoid traffic accidents if they take their prescribed medication, said a Swedish study released recently.