You are here
Fayez rejects granting Parliament authority to appoint public employees
House Speaker Tarawneh voices rejection of appointment outside CSB scope
By JT - Dec 29,2019 - Last updated at Dec 29,2019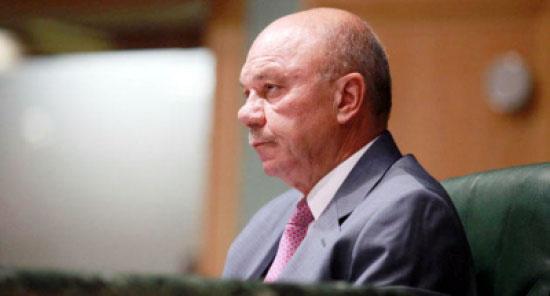 Senate President Faisal Fayez (Petra photo)
AMMAN — Senate President Faisal Fayez on Sunday affirmed his "absolute" rejection of giving the Lower and Upper Houses of Parliament the authority to appoint employees outside the scope of the Civil Service Bureau (CSB).
He also stressed that the Senate did not ask any entity to grant it this authority at any time, the Jordan News Agency, Petra, reported.
Fayez said that enhancing the values ​​of transparency, fairness, integrity and competitiveness on a government level requires giving the CSB the responsibility of appointing people to positions in the various ministries and governmental institutions according to "clear and transparent standards".
Fayez called on the government to avoid granting this responsibility to Parliament, as it may create discrimination between citizens and the possibility that this authority could be misused to appoint certain people at the expense of others who have been waiting years to obtain a public sector job.
The Senate president noted that consolidating transparency and integrity in appointing public employees would "enhance the values ​​of loyalty and belonging to the homeland and preserve social cohesion and competitiveness".
He added that transparency leads to putting the right person in the right position, avoiding favouritism and "violations against the pillars of justice".
Also on Sunday, Lower House Speaker Atef Tarawneh said he supports the scrapping of an amendment to the civil service by-law to appoint Parliament employees outside the CSB's scope, Petra reported.
Tarawneh added during the Lower House's session, in response to a question by MP Saleh Armouti, that "addressing imbalances requires setting a single standard for employees of all governmental institutions, including the Lower House".
Newsletter
Get top stories and blog posts emailed to you each day.