You are here
French photographer explores underground life of Yemeni hammams
By Camille Dupire - Sep 13,2017 - Last updated at Sep 13,2017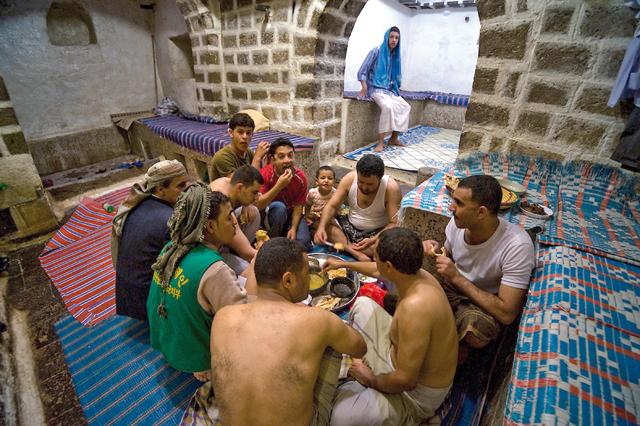 The exhibition titled 'Sana'a Underground: Hammams of Yemen' is running until September 28 at Dar Al Anda Art Gallery in Jabal Luweibdeh (Photo courtesy of Agnes Montanari)
AMMAN — As conflict-ridden Yemen is often portrayed as a wrecked country defined by trauma and disaster, a photo exhibition by French photographer Agnes Montanari seeks to shed light on the hidden beauty of the country.
"Yemen has always been portrayed as a dangerous country, the cradle of terrorism, and a country where women are powerless victims," the photographer said, adding "I personally never thought of Yemen in a negative way. If you ask me to describe it, I would say: delicate, sophisticated, stunning."
In "Sana'a Underground: Hammams of Yemen", the National Geographic featured photographer depicts a "rare and candid view into a world that no longer exists in many parts of the world, but is alive and well in Yemen's capital", Dar Al Anda's Art Gallery Managing Director Abdulah Al Ghoul told The Jordan Times.
"Yemeni hammams are part of the national Yemeni cultural heritage, disappearing very quickly since the beginning of the war. Choosing Yemen was a way to attract attention on its people and its incredible architecture," Montanari told The Jordan Times in a recent interview.
"Today, even in the Middle East, hammams are abandoned, falling into ruins or revived for touristic purposes," Montanari explained, noting "but, in Sanaa, they are still in activity. In the old city, at the time these pictures were taken [between 2010 and 2011], there were 14 hammams, all of them more than 500 years old."
For Montanari, hammams play a crucial role in the lives of their patrons: "The function of the hammams does not limit itself to the personal hygiene, nor to its real or supposed therapeutic virtues."
She explained: "It is above all a place of sociability, marked by its rhythms and by its rites and traditions."
Through her 23 photographs, she tried to convey the "real 'culture of the hammams', which doubtlessly contributes to insert into the city the people recently arrived and to give them an urban identity", she told The Jordan Times.
"Although we think of bathing as a private activity, the public bath, or hammam, has been a vital social institution in any Middle Eastern city for centuries," Montanari added.
While the tradition of public baths popularised by the Roman Empire has slowly died out in Western countries, it has remained a salient practice in the Eastern world. Although modern plumbing has rendered their services obsolete and confined them to touristic attractions in many Arab countries, Yemen has preserved this century-old ritual, a Dar Al Anda statement said.
"The hammams of Sanaa continue to be frequented by a very diversified clientele, city dwellers, but also provincials from all Yemen," Ghoul said.
"Until recently, hammams were managed, from generation to generation, by some seven or eight families connected between them by multiple marital links. Of lower social status, they rented hammams from 'waqfs' and all their members, men and women, assured all the services inside."
Partially built below the ground level, the Yemenite hammams pass about unnoticed in the townscape.
"As a human being interested in the authenticity and value of this ancient practice, the challenge was to be able to transmit the strength and beauty of this tradition by capturing the link in between people and places," she added.
The photographer also encountered a number of technical challenges while conducting her project, mainly the need to capture the appropriate lighting in those underground spaces, in addition to dealing with humidity and confined spaces.
A lawyer by profession, Montanari started her artistic career with a first exhibition "The City of Djinns" in New Delhi, India, in 2001, only to continue with various media projects in various parts of the world.
Her work includes documentaries, photographs and media productions on Serbia, Georgia, Bangladesh, and, more recently, Yemen.
Montanari draws her inspiration from her travels, professional experience and personal interest to focus on social and humanitarian issues pertaining to vulnerable groups, such as the displaced, young refugees, sex workers and minorities, according to Ghoul.
"Taking pictures is about meeting people, understanding a moment of their life and sharing emotions," she said.
"The camera serves as a way to establish a dialogue with the people I photograph, but also with the people that look at my pictures. Pictures are a bridge, both cultural and human," the photographer explained.
"The camera is the trigger that initiates the relationship. It is a privilege when people 'let you in'," she concluded.
The exhibition, which was launched on Wednesday, will run until the 28th at Dar Al Anda Art Gallery in Jabal Luweibdeh.
Related Articles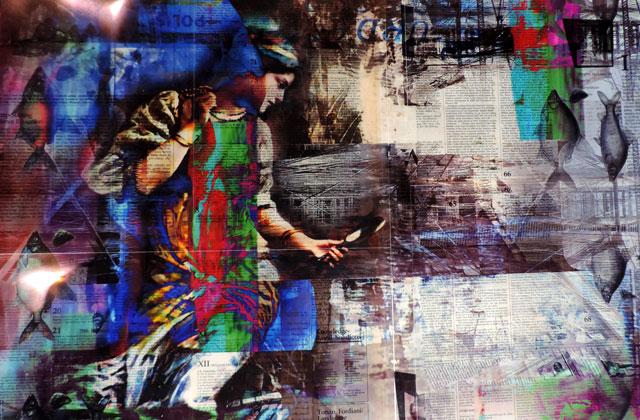 Sep 24,2017
AMMAN — Silence's capacity to convey a wide range of emotions, often more successfully than words themselves, is one of the ideas explored b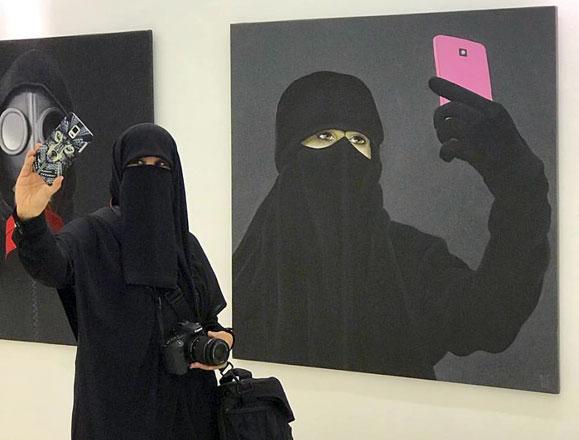 Oct 23,2017
AMMAN — "An 'Easternised' Scandinavian": this is how an art critic described the Danish painter Bente Christensen-Ernst, whose latest work i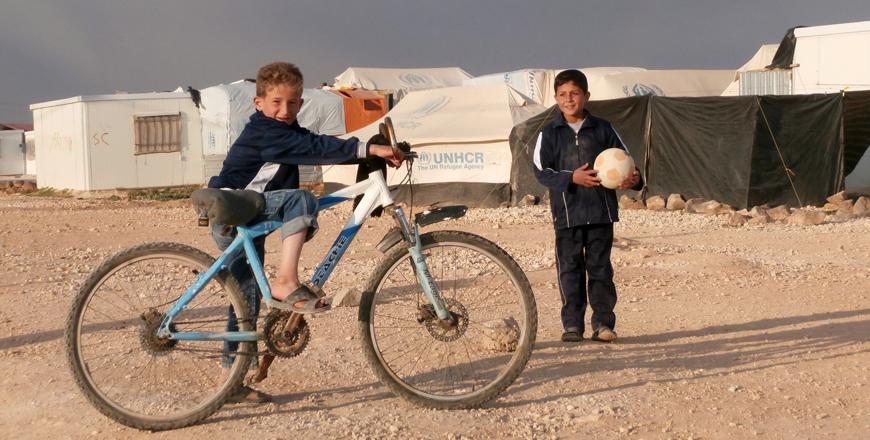 Apr 10,2017
AMMAN — Zaatari Refugee Camp's children experienced photography as a means to replace the grim circumstances they experienced back home with
Newsletter
Get top stories and blog posts emailed to you each day.