You are here
Gov't, House panel bicker over calculation of electricity company's deficit
By Raed Omari - Jan 19,2015 - Last updated at Jan 19,2015
AMMAN — Disagreement over calculation of the exact debts of National Electric Power Company (NEPCO) dominated the joint Lower House panel's discussion with the government on Monday over the new electricity tariffs.
The two sides will meet again on Tuesday in hope of reaching an agreed formula over the new electricity pricing mechanism, head of the House Energy Committee Jamal Gammoh said.
Last week, the House formed a joint ad hoc committee representing the finance and energy panels to examine the new scale of electricity prices in coordination with the government and come up with a decision within 10 days.
The House also formed another investigation committee into the country's energy file in general.
During Sunday's meeting, Prime Minister Abdullah Ensour disagreed with the figures MPs gave about NEPCO's monthly loss, which they put at JD60 million, adding that the company's annual deficit is expected to hit JD683 million by the end of this year. "This is totally inaccurate. If NEPCO's debt is as MPs put, we will freeze the new electricity tariffs."
Defending their figures, members of the parliamentary panel recalculated NEPCO's debts on the basis of the sharp decrease in oil prices on the international market.
In remarks to The Jordan Times, Gammoh said that the government seeks to secure JD104 million every year from increasing electricity prices to reach breakeven for NEPCO by 2017.
The cumulative deficit of NEPCO, as a result of disruptions in Egyptian gas supplies, stood at around JD4.5 billion, according to Finance Ministry figures, out of a total public debt of around JD20.4 billion.
Gammoh explained that the government estimated NEPCO's losses at JD780 million in the 2015 draft budget law, basing it on an average price of $100 per barrel.
International oil prices have gone down sharply by 60 per cent. There needs to be a recalculation, he said, adding: "Oil prices now can bring cost recovery to NEPCO during 2015. Why wait then till 2017?"
"If we could achieve breakeven for NEPCO this year based on new oil prices — and we could — then the validating reasons the government provided for the new electricity tariffs are groundless."
"All in all, the premier promised to reconsider the whole issue providing that the panel presents a convincing argument."
In 2014, the government increased prices of electricity for households and industries with monthly consumption of more than 600 and 10,000 kilowatt hours (kWh) respectively.
Electricity tariffs for households whose monthly consumption is 601kWh increased from JD0.141 to JD0.152 per kWh and will rise gradually until they reach JD0.188 by 2017.
Under the new pricing mechanism, a 25 per cent discount for security bodies, civil societies and municipalities was cancelled as well as a 75 per cent discount for workers at electricity companies.
Related Articles
Jan 20,2015
The government is likely to accept a compromise in its dispute with Parliament over the new electricity tariffs, under which it will charge half the originally planned price hike, a lawmaker said. 
Jan 06,2015
A joint parliamentary panel will examine the new electricity pricing mechanism with the government in hopes of reaching other solutions to the National Electric Power Company's accumulated debts. 
Jan 26,2015
The Lower House on Sunday rejected a recommendation by a joint parliamentary committee to raise electricity tariffs by 7.5 per cent instead of 15 per cent under a deal it recently reached with the government.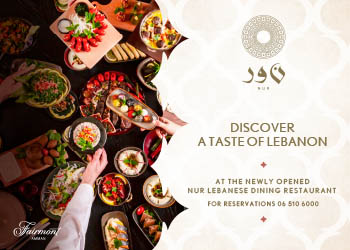 Newsletter
Get top stories and blog posts emailed to you each day.