You are here
Internet not direct cause for radicalisation — study
By Camille Dupire - Dec 04,2017 - Last updated at Dec 04,2017
AMMAN — "While Internet may play a facilitating role, it is not established that there is a causative link between it and radicalisation towards extremism, violent radicalisation, or the commission of actual acts of extremist violence," a recent study by UNESCO titled "Youth and Violent Extremism on Social Media – Mapping the Research" showed.
Conducted to assess the extent to which social media lead vulnerable individuals to resort to violence, the research covered six regional areas (Europe, North America, Latin America, the Caribbean, the Arab world, parts of Africa and Asia) during the 2012-2016 period.
"Many people believe the Internet at large is an active vector for violent radicalisation that facilitates the proliferation of violent extremist ideologies. And they respond with online censorship, surveillance and counter-speech," the report said, urging more comprehensive research on an issue that is still considered "under analysed" by international experts.
With one of the highest percentages of Facebook users in the Arab world, and an Internet penetration of 87 per cent in 2016, according to the Telecommunications Regulatory Commission's latest figures, Jordan is considered to be one of the most at risk of those threats.
This tendency is further heightened by the fact that 70 per cent of the Kingdom's population is under 30 years old, which is considered the most vulnerable segment of society to the phenomenon of radicalisation, according to the study.
To counter these threats, Jordan has been implementing several online prevention campaigns, with a special focus on youth empowerment through media information literacy (MIL).
Citing the Kingdom as being on the forefront of the fight against online radicalisation, the study looked into the MIL initiative launched in 2014 in Jordan as part of the "Support to Media in Jordan" framework.
Implemented by UNESCO in collaboration with the Ministry for Media Affairs with the support of the European Union, the project seeks to "empower youth with MIL competences for self-expression through media production and participation in social and political transformations", according to its website.
"We want to produce a generation who are aware, critical thinkers. We live in an era characterised by a deluge of information, and we want our students to differentiate between facts and rumours by equipping them to be predisposed to logic and objectivity," Fatima Amouri, a teacher at a school hosting a MIL club, said.
The abilities to protect their cyber presence and safely navigate the Internet are some of the main lessons spread by the MIL clubs hosted by several schools across the Kingdom.
"With the younger generation spending approximately six hours a day on social media, media literacy can empower them in free self-expression, critical thinking, creativity and innovation, and can provide tools to guard young people against issues such as hate speech, extremism and violence," Constanza Farina, UNESCO representative to Jordan said.
According to the report, these youth centred initiatives help create counternarratives that reflect youth perceptions of themselves and others, especially in terms of combating injustice, discrimination and social inequalities.
"We have more confidence now. We know how to think about the effect of news on people," says Toulin, a student taking part in one of the MIL clubs.
Another initiative highlighted by the report is the Global MIL Week, held in Jordan for two consecutive years, with the aim of raising awareness on the importance of media literacy for social cohesion.
According to the study, such events contribute to the sharing of knowledge and expertise that will help in drafting of "a policy that is constructed on the basis of facts and evidence, and not founded on hunches – or driven by panic and fearmongering".
Wrapping up on its initial question of a correlation between youth extremism and social media, the study concluded that, while some evidence suggests that Internet can play a role in the violent radicalisation process, through the dissemination of propaganda, as well as the reinforcement and engagement of an audience interested in radical messages, social media are, at best, an environment facilitating extremism, rather than driving it.
Among its recommendations, the report called for a holistic approach to the issue, in which social media are not separated from other communication platforms, and from other offline social, economic and cultural factors.
While commending "promising" MIL programmes, the study also called for an assessment of these electronic strategies on prevention of violent radicalisation, with a special focus on youth and women.
"More women researchers, including young researchers are needed … their life experiences may help to enrich understanding of the gender-specific and youth specific aspects of radicalisation and the role of the social media in this process," the study concluded.
up
56 users have voted, including you.
Related Articles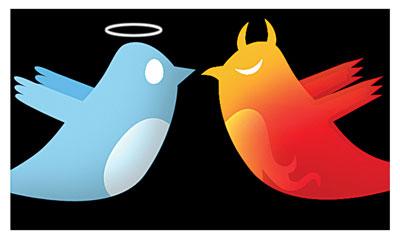 Mar 06,2017
AMMAN — An EU-funded media literacy project is equipping school students with the skills needed to access and analyse media content in a way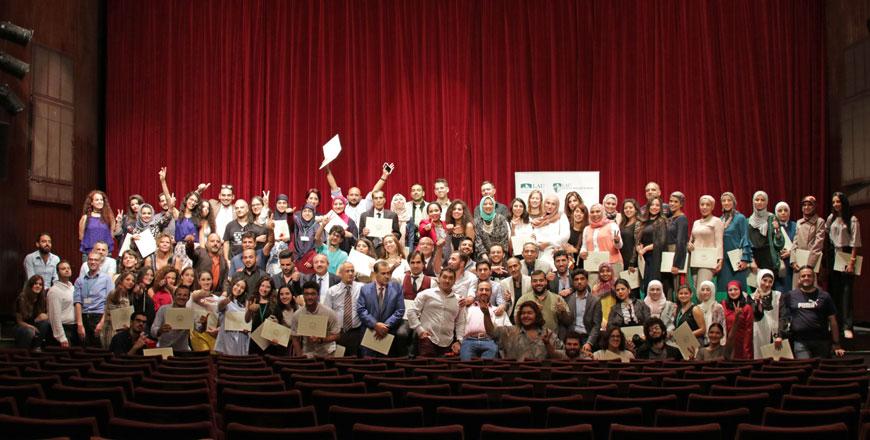 Aug 26,2018
AMMAN — Twelve Jordanian professionals on Sunday returned to Jordan after undergoing a 12-day Media Information Literacy (MIL) training prog
Jun 20,2017
AMMAN — The media and information literacy (MIL) clubs have concluded their sessions as students finished their end-of year exams in schools
Newsletter
Get top stories and blog posts emailed to you each day.