You are here
Jordan's organ donation culture still shallow, but one activist teaches by example
By Laila Azzeh - Feb 03,2016 - Last updated at Feb 03,2016
AMMAN — Two years ago, Sarah Hassan received a phone call that changed her life forever.
The 15-year-old girl was born with keratoconus, a progressive eye disease that stamped her entire childhood with visual distortions, which required ongoing medical interventions.
The condition, which affected Hassan's right eye, eventually led her cornea to bulge into a cone-like shape, a stage that required cornea transplant.
"We lost hope in Sarah's ability to heal and lead a normal life. She was unable to read well with her blurred sight getting worse each day," Sarah's brother, Mohammad, told The Jordan Times on Sunday.
He noted that the family had then decided to apply for a cornea through the King Hussein Medical City, a well-reputed army-run all-specialty hospital.
"Four years passed without hearing anything from the hospital. At that point, we were ready to buy a cornea to save Sarah's sight," said Mohammad.
In the meantime, on June 25, 2014, the Tameh family was managing its own tragedy.
They mourned the death of their 18-year-old daughter, who was pronounced brain-dead after being hit by a car while crossing a street.
At this moment of "deep sorrow", Ayman Tameh, Maysoon's father, decided to donate his daughter's corneas.
"The grief inspired me to do something that would outlive my daughter. I decided to give her corneas to those in need," he told The Jordan Times.
After notifying the management of the University of Jordan's hospital of his decision, all was set to make the move to donate, not only the corneas.
"I immediately agreed to give away all her organs. The decision was supported by my wife and family," the father said.
Sarah received one of Maysoon's corneas, while the deceased's other cornea, liver and kidneys were given away to other patients.
"It was unfortunate that they could not benefit from Maysoon's heart because it did not match two of the candidates who were on the list at that time," Tameh said.
Today, Sarah is regaining her vision but is still receiving treatment before her eye can fully tolerate the new cornea.
"I do better in school now. My vision is improving," said the ninth-grader, who noted that Maysoon has inspired her to become a doctor.
'Wasted potential'
In a country where the number of young people who lose their lives due to road accidents is "remarkably" high, organ donation is still "out of question" for the vast majority of the deceased's families.
According to the Jordan Society for Organ Donation, there are currently 4,500 patients with kidney failure on the list waiting for donors.
"There are also around 30 patients on the waiting list in need of immediate heart transplants, but who are still suffering along with their families without being able to find donors," Ghaith Qsous, a member of the society, told The Jordan Times.
The society says that in 2014, a total of 5,700 patients were in need of kidney dialysis, costing the Treasury around JD35 million a year.
Qsous noted that there are around 700 young people who pass away every year due to road accidents in Jordan.
"They can save hundreds of lives," he said, noting that every healthy person who dies due to brain injury or stroke has the ability to save seven people.
Since his daughter's death, Tameh has become an active member in the society and now leads his own initiative to encourage organ donation.
His efforts have paid off. He has persuaded a family of a dead person to help Lubna Obeidat regain her sight.
"The 20-year-old pharmacy student lost her sight while she was a child for genetic reasons," he said, adding that the corneas she received have restored her vision.
'Poor organ donation culture'
Drawing on his experience in encouraging organ donation, Tameh says people have many misconceptions regarding the procedure, including their belief that it will leave the body of the donor disfigured.
"This cannot be further from the truth. I was sure to take a look at Maysoon before she was laid to rest and there was no trace of any surgery. Even her eyes looked normal and were closed," he noted.
Qsous highlighted that donated organs are removed surgically, similar to any other operations, and that doctors are "committed to respect the human body".
On the other hand, he pointed out another main misconception Jordanians have about the procedure: that it is religiously unacceptable.
"This is why the society cooperates with Muslim and Christian religious figures to dispute such convictions."
Qsous, a general surgeon, noted that the donation of corneas, kidneys and livers is more frequent than that of hearts and lungs in Jordan.
'A Life after Me'
The nonprofit society, which is presided by HRH Prince Raad, the Chief Chamberlain, is carrying out a campaign that seeks to put Jordan in the Guinness Book of World Records in collecting the highest number of potential organ donors.
"A Life after Me" campaign managed to collect 4,200 signatures from potential donors so far.
India is so far breaking the record with 10,500 signatures, according to Qsous.
The Kingdom entered Guinness Book in 2012, after 3,540 people signed "organ donor cards".
He called for more support from the public and private sectors for the idea of the society, which he said also cooperates with public figures, such as Jordanian comedian Musa Hijazeen, who donated his brother's organs in 1986.
Tameh still keeps close relationships with the five people who received organs from his daughter, saying that he won five additional family members.
"I lost Maysoon to gain five people, their families and entire tribes," he said.
Related Articles
Jul 16,2017
AMMAN — Fifty young men from one tribe on Sunday registered their names to donate their organs as an initiative in support of the Jordan Soc
Oct 29,2014
Organ and cornea donation helps decrease treatment expenses for patients in need of transplants and revives their hopes for a healthy life, University of Jordan (UJ) Hospital Director Ahmad Tamimi said on Wednesday.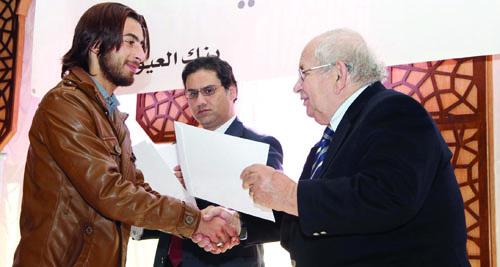 Dec 14,2014
The success rate of cornea transplant surgeries in Jordan stands at 80 per cent, Jordan Eye Bank Director Muawiya Bdour said Saturday.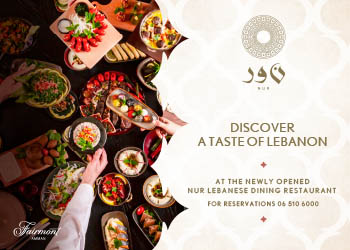 Newsletter
Get top stories and blog posts emailed to you each day.