You are here
Jordanian delegation due in Syria for agricultural trade talks
Businessmen will share outcome with government for action
By Hana Namrouqa - Oct 23,2018 - Last updated at Oct 23,2018
AMMAN — The first delegation representing Jordan's producers, exporters and importers of agricultural produce is set to head to Damascus on Tuesday to prepare the ground for resuming agricultural trade between the two countries.
President of the Jordan Exporters and Producers Association for Fruit and Vegetables, Saadi Abu Hammad, will head the delegation, which is scheduled to spend two days in the Syrian capital meeting with representatives of the Syrian agricultural sector.
"The aim of this visit is to meet with producers and exporters of fruit and vegetables in Syria and prepare for resuming the export and import between the two countries," Abu Hammad told The Jordan Times on Monday.
The Jordanian delegation was scheduled to make the visit last week, when Jordan and Syria reopened the Jaber/Nasib border crossing, but the trip was delayed as members of the Syrian committee on the import and export of produce were abroad, according to Abu Hammad.
"We have been waiting for an official reception," he noted.
Delegates of both countries will exchange views on which fruits and vegetables both countries need and when they are needed, Abu Hammad said.
"We will create an agricultural calendar," Abu Hammad said.
Delegates of both countries, representing private sector, will report to their governments results of the meeting so that authorities do their part in facilitating the agricultural trade flow, he said.
In April 2015, Jordan closed the Jaber border crossing with Syria for security reasons. Passenger and cargo traffic was halted as a result of the escalating violence in the Syrian town of Nasib, just across the border station, some 80km north of Amman.
Before the crisis brokeout seven years ago, Jordan used to export more than 250,000 tonnes of fruit and vegetables every year to Syria and Europe. Jordan's farmers and the entire agricultural sector suffered huge losses since the closure of the borders as Jordan's annual production of fruit and vegetables at the time stood at around 2.5 million tonnes, 75 per cent of which is produced in winter and half of that is destined for exporting.
Since Jordan and Syria reopened the Jaber/Nasib border crossing, the number of Jordanians who have crossed into Syria exceeded 1,000 by Saturday, according to official figures.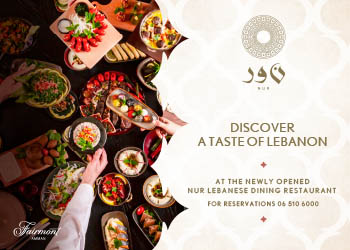 Newsletter
Get top stories and blog posts emailed to you each day.