You are here
'Jordan's health expenditure exceeded JD2.2b in 2015'
By JT - Dec 18,2017 - Last updated at Dec 18,2017
AMMAN — Jordan health expenditure exceeded JD2.2 billion in 2015, the Jordan News Agency, Petra, reported.
Jordan Higher Health Council on Monday organised a workshop to discuss the Jordan National Health Accounts 2014-2015 and health expenditure in the Kingdom between 2007 and 2015.
According to the report, health expenditure in 2015 accounted for 8.4 per cent of the GDP, a relatively high proportion in comparison to middle-income countries.
The public sector's portion of the expenditure accounted for 60 per cent compared 34.5 per cent for the private sector.
Health expenditure reached JD236 per capita in 2015, dropping from JD260 in 2012, according to the report, which attributed the drop to the Syrian crisis and hosting 1.3 million Syrian refugees.
Jordan ranks fourth in the second group of the East Mediterranean countries in terms of health spending per capita.
The total spending on medicine reached JD581 million in 2015, accounting for 2.2 per cent of the GDP and 26 per cent of the total health spending, the report indicated.
Meanwhile, the individual share of medicine and medical equipment expenditure dropped to JD67.5 in 2014 and to JD61 a year later.
The document showed that the value of expenditure in 2015 on secondary healthcare services reached JD935.71, while it reached JD228.5 on preliminary services, which accounted for 18 per cent of the public sector spending.
The Council's Secretary General Mohammad Tarawneh said the report showed the need to focus on preliminary and preventive healthcare and the importance of reforming the health system.
Related Articles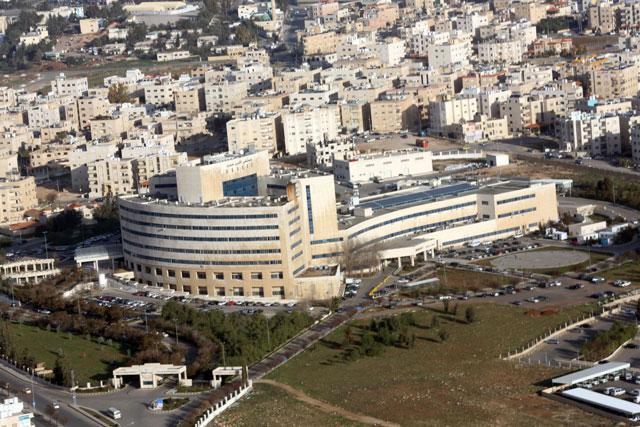 May 15,2018
AMMAN — Health Minister Mahmoud Sheyyab on Tuesday said that the value of spending on Jordan's health sector has reached JD2.2 billion, JD1.
Mar 21,2016
AMMAN – State budget deficit for the fiscal year of 2015 reached JD929 million, or 3.4 per cent of the projected size of the Kingdom's econo
Nov 01,2014
The Cabinet has endorsed the draft state budget law for 2015, with a slight expansion of 3.2 per cent in spending and an estimated deficit of JD688 million.
Newsletter
Get top stories and blog posts emailed to you each day.