You are here
PM 'optimistic' about fate of abducted diplomat
Apr 21,2014 - Last updated at Apr 21,2014
AMMAN — Prime Minister Abdullah Ensour on Monday said he is optimistic about the release of Jordan's Ambassador to Libya Fawaz Aitan, who was kidnapped in Tripoli last week.
Meanwhile, Foreign Minister Nasser Judeh assured lawmakers that the government is working relentlessly to free the diplomat.
"I am fully assured. That is all… for now," Ensour said in response to a query by several deputies and senators during a joint session of Parliament. He did not give details.
Also on Monday, Judeh briefed Deputy Hazem Qashou, who chairs the Lower House Committee on Foreign Affairs, on the efforts exerted to secure Aitan's release, highlighting intensive contacts which he said are under way with Libyan officials and influential parties there.
Judeh accompanied Qashou on a visit to the command room set up at his ministry to follow up on the case. He said the task force assigned with the mission has been working around-the-clock, in coordination with all concerned parties since the kidnapping of the Jordanian diplomat.
The minister reiterated the same remarks in a statement to the press.
"We are working around-the-clock… and hopefully our efforts will bear fruit and the ambassador will return to his family and homeland," Judeh said.
Aitan was abducted by an anonymous armed group on Tuesday and kidnappers reportedly demanded the release of a Libyan who is serving a life prison sentence in Jordan in exchange for the ambassador's release.
up
7 users have voted, including you.
Related Articles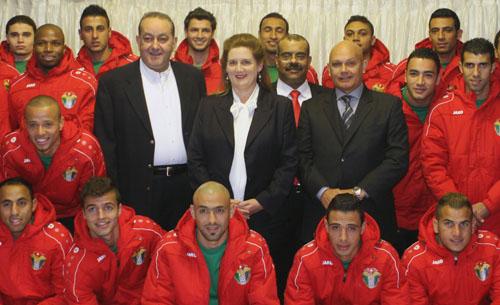 Nov 13,2014
Members of the Jordanian football team look forward to the Asian Football Confederation (AFC) 2015 Asian Cup in Australia, optimistic that they will achieve positive results in the competition, national team head coach Raymond Wilkins said on Wednesday.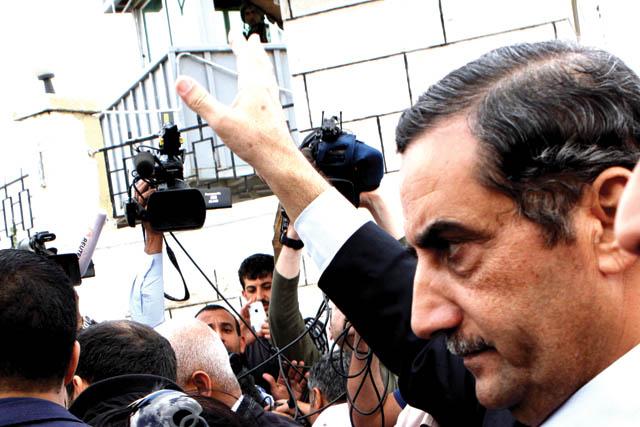 May 13,2014
Jordan's Ambassador to Libya Fawaz Aitan, who was kidnapped by an armed group mid-April, was freed and returned home on Tuesday.
Apr 15,2014
Jordan's Ambassador to Libya Fawaz Aitan was kidnapped in Tripoli Tuesday by an anonymous armed group, with unconfirmed news that he was freed later in the evening.
Newsletter
Get top stories and blog posts emailed to you each day.