You are here
Projected bill to obligate housing companies to join association
By Bahaa Al Deen Al Nawas - Nov 12,2015 - Last updated at Nov 12,2015
The Jordan Housing Developers Association is urging the public to ensure that the companies they deal with are registered (Photo by Osama Aqarbeh)
AMMAN — The Cabinet is currently studying a draft law that obliges housing companies to become members of the Jordan Housing Developers Association (JHDA), the syndicate's president, Fawaz Hassan, said Wednesday.
Hassan recounted an incident in which a person opened an office and "scammed people who bought houses through him", urging the public to make sure that the housing companies they deal with are registered with the JHDA.
The association currently encompasses 2,700 companies, he told The Jordan Times in a phone interview.
When a housing company is a member of the JHDA, the public can be protected, Hassan said, as the association, in cooperation with the Jordan National Building Council at the Ministry of Public Works and Housing, will have the authority to hold housing companies accountable for any negligence or violation of standards when implementing housing projects, Hassan explained in a statement.
In the statement, he stressed the importance of abiding by residential properties' blueprints and building parking lots in the basement instead of turning them into housing units.
Hassan also renewed the JHDA's demand to amend the by-law regulating construction in Amman by allowing a fifth storey in new buildings to accommodate additional apartments instead of having basement flats in the spaces designated for parking.
Article 9 of the by-law governing residential buildings Amman limits them to four storeys.
Related Articles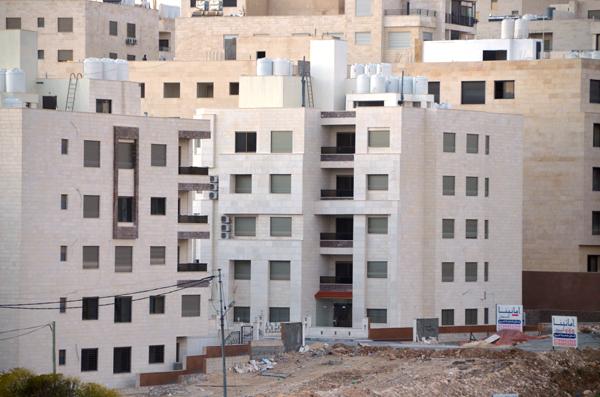 Dec 08,2015
AMMAN — Housing developers are planning to organise a sit-in this month as negotiations with the Greater Amman Municipality (GAM) have reach
Nov 25,2015
AMMAN — The association representing homebuilders accuses the Greater Amman Municipality (GAM) of pulling more middle-income residents into
Jul 10,2015
AMMAN — Jordan Housing Developers Association (JHDA) President Kamal Awamleh on Thursday discussed with his Palestinian counterpart Nizar Ri
Newsletter
Get top stories and blog posts emailed to you each day.