You are here
Ridley Scott, Hany Abu Asad shoot their latest movies in Jordan
By JT - Mar 16,2015 - Last updated at Mar 16,2015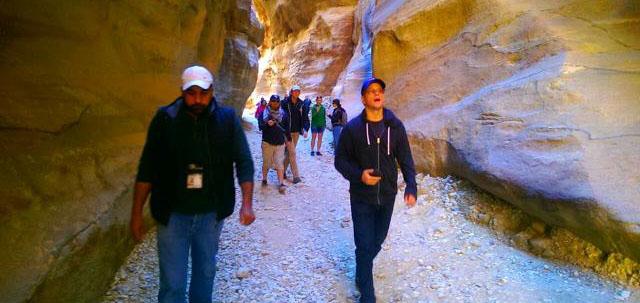 AMMAN — Two major film productions have just wrapped their shoots in Jordan: British Science-Fiction "The Martian" and Palestinian drama "Arab Idol", the Royal Film Commission (RFC) said Monday.
The latest movie by British director Ridley Scott, "The Martian", filmed for eight days in Wadi Rum, ending ahead of schedule last Tuesday.
The film stars American actors Matt Damon, Jessica Chastain and Michael Pena, among others. It is based on Andy Weir's novel of the same name, according to the RFC.
"The filming took place in Wadi Rum, South of Jordan, known as the Valley of the Moon; an iconic landscape used in films as far back as 'Lawrence of Arabia'," the commission said in a statement.
Scott said Wadi Rum deserves to be the eighth wonder of the world — an opinion shared by the film's producer, Mark Huffam.
"For Ridley, we had to find the most amazing, out of the world scenery location. We looked at other places, but we already knew how spectacular Wadi Rum is," the statement quoted Huffman as saying.
Other well-known movies have used the same landscapes to stand-in for Mars, such as "Red Planet" by Anthony Hoffman, "The Last Days on Mars" by Ruairi Robinson and "Mission to Mars" by Brian de Palma.
Scott, an Academy Award-nominee who was knighted in 2003 for his contribution to the British film industry — described the Jordanian crew working with him as "fast thinkers and fast workers".
The director said he felt totally at ease in Jordan.
"I think it is perfect here and I'm very happy".
As for Huffam, he said he believes there are currently very few safer places in the world and added that the security advisers of 20th Century Fox Studios "very rightly reassured everybody".
The producer also praised the full-fledged cooperation of the Jordan Armed Forces-Arab Army, the Royal Jordanian Air Force and the RFC, as well as the support of His Majesty King Abdullah himself and the chairman and founder of the RFC, HRH Prince Ali.
"The Martian" marks Scott's fourth sci-fi film — after "Alien", "Blade Runner" and "Prometheus" — and the 26th film he has directed so far.
Scott's films have won 22 international awards and have been nominated for some 45 awards.
Almost simultaneously, Palestinian Director Hany Abu Asad — whose previous successes include "Rana's Wedding" as well as two Oscar-nominated internationally acclaimed movies "Paradise Now" and "Omar" — wrapped a five-day shoot in Amman and the Dead Sea.
"Arab Idol" is a drama inspired by the true story of Gazan singer Mohammad Assaf, who won the reality TV contest in 2013.
The film is set in Beirut and Cairo. But for political, economic and artistic reasons, as Abu Asad explained, Jordan was chosen to replace the two cities.
The director, who was filming for the first time in an Arab country other than Palestine, said he felt comfortable and happy working in Jordan, voicing his pride in what he and the Jordanian crew achieved, according to the RFC statement.
Nadine Labaki, the renowned Lebanese director and actress ("Caramel", "Where Do We Go Now?"), stars in the movie and was very pleased with her filming experience in Jordan, mainly, she said, because of the "passionate and highly professional crew".
On a more personal note, Labaki said she was touched by her interaction with the people in Jordan, where she has gained popularity among film fans.
up
69 users have voted, including you.
Related Articles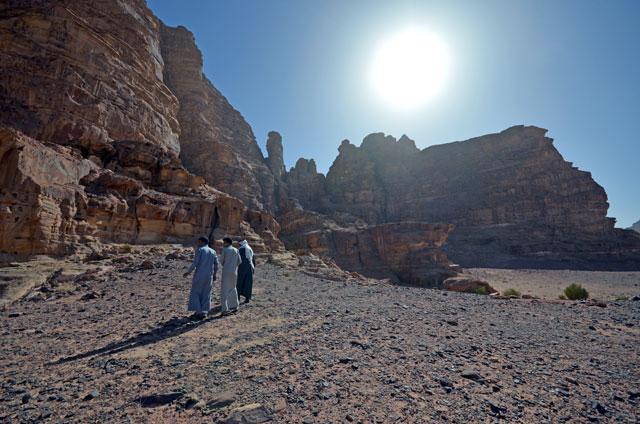 Feb 27,2016
AMMAN — Film tourism is emerging globally as an industry in itself, and Jordan has great potential in this regard, with a history dating bac
Mar 17,2016
AMMAN — In a bid to transform sightseeing into sight-doing, the Jordan Tourism Board (JTB) seeks to offer Wadi Rum visitors a "Mars-like" ex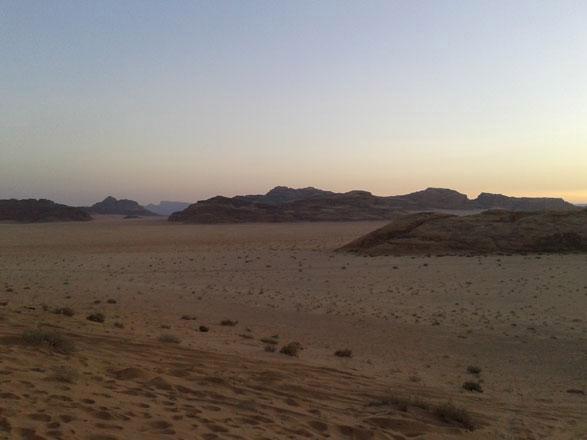 Jul 22,2017
AMMAN — Scenes for the upcoming thriller film "All the Money in the World", directed by Ridley Scott, were shot last week in Wadi Rum, a Roy
Newsletter
Get top stories and blog posts emailed to you each day.