You are here
Two Jordanian women prepare for world record highest-elevation football game
By Muath Freij - Jun 15,2017 - Last updated at Jun 15,2017
Yasmeen Shabsough and Haneen Khateeb pose for a photo (Photo courtesy of Yasmeen Shabsough)
AMMAN — Two Jordanian female football enthusiasts will take their passion to a new level, moving from the football pitches of Jordan to the summit of Mount Kilimanjaro.
Their passion for football will see Yasmeen Shabsough and Haneen Khateeb travel to Kilimanjaro in Tanzania, defying the odds in order to inspire more young, female Jordanians to join in and play football.
When Shabsough learned about the idea through a friend of hers, at first she thought it was a "crazy" plan. At the same time, however, she thought it would be interesting to give it a try.
She later told her friend Khateeb about it, who immediately decided to take part in the challenge.
"Many people around me told me I was crazy to take part in this project, but I am really thrilled to join in," she told The Jordan Times.
The project is organised by the Equal Playing Field (EPF) initiative, which will bring together 30 players from 22 countries, with the aim of holding a football match at the summit of Mount Kilimanjaro, breaking the world record for the highest-elevation game ever played (5,895 metres).
Erin Blankenship, along with Laura Youngson and a group of active and former female football players, launched the EPF initiative, which has grown to have representatives in 15 countries worldwide.
Shabsough welcomed the idea of participating in the project with great jubilation, as it was not only to practise football in an unlikely place, but also to gain new experiences.
"I will play side by side with former footballers who played in prestigious competitions, such as the World Cup and the UEFA Champions League," the 22-year-old said.
Shabsough started playing football at the age of five, first with her family members. Later, she became a professional footballer, playing with the Amman Club and the national football team.
Khateeb, who volunteered with the local organising committee for the Women's World Cup in Jordan, said the project seeks to highlight the need for equality in football.
"They noticed that women's football is different from men's: the stadiums are not fully crowded and it is not a good career in the long term. Through this project, they hope to change that," she told The Jordan Times.
Khateeb noted that she and Shabsough will be the youngest footballers to take part in the initiative, adding that one exciting element of this project is the range of participants' ages.
"It will really be a beautiful experience, as we will create our own stadium there and we will have to play for 90 minutes in order to break the world record," she said.
Khateeb noted that, although the women's football scene in Jordan is much better compared to other countries in the world, thanks to the dedication and efforts of HRH Prince Ali, more work has to be done to further boost the popularity of the game amongst girls and women.
For Shabsough, girls and women in Jordan should not let any challenge stand in the way of achieving their dream.
"I never believed I would go up to such a high place in my whole life and, now, I am going to climb it and play football there. This should be an inspiration for girls to challenge any obstacle and follow their dream," she added.
Shabsough said that, after they finish their 20-day trip to Kilimanjaro, the two footballers will hold training courses in two locations in Jordan, in Amman and Zaatari refugee camp, in order to share their experience with some 150 girls aged between 12 and 13 years old.
Shabsough and Khateeb will travel from Amman on Thursday.
Related Articles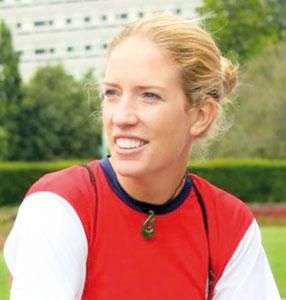 Mar 13,2017
AMMAN — For Erin Blankenship, love of football and respect for equality go hand -in-hand, especially when it comes to women in sport. I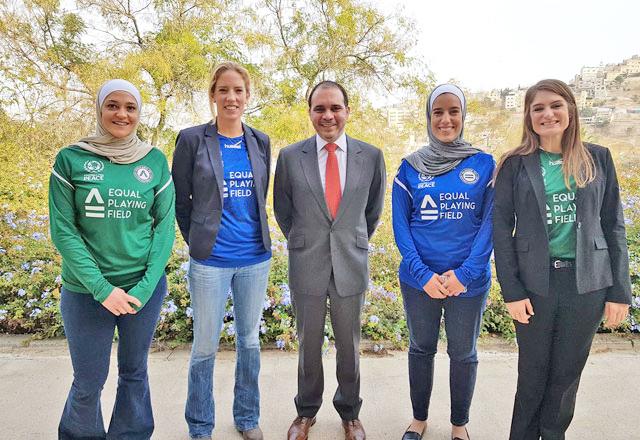 Dec 08,2017
AMMAN — With the aim of promoting the upcoming AFC Women's Asian Cup (WAC) scheduled to be held in Amman between April 4 and 20, 2018, a glo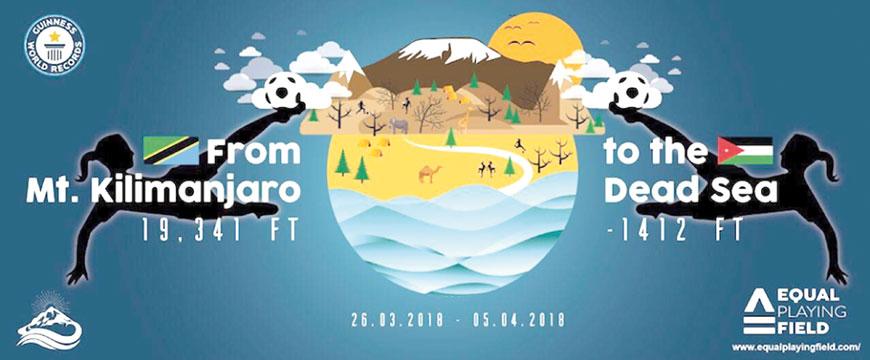 Mar 26,2018
AMMAN — The women football match to be held at the Dead Sea next month will "send a message to change society's perceptions about wome
Newsletter
Get top stories and blog posts emailed to you each day.