You are here
UNHCR bazaar showcases refugees' talents, aspirations
By Ana V. Ibáñez Prieto - Dec 07,2018 - Last updated at Dec 07,2018
In this photo taken on Thursday, Iraqi artist Nabeel Al Jabouri kneels in front of his paintings at a UN bazaar in Amman (Photo by Ana V. Ibáñez Prieto)
AMMAN — Refugees from five different countries gathered on Thursday for the start of the UN agency's #WithRefugees Winter Bazaar.
Handmade clothes, handicrafts, accessories, paintings and food from 33 different vendors are some of the products visitors will be able to purchase at the three-day bazaar, which will run through December 8 at City Mall in Amman.
All proceeds of the bazaar will go directly to the vendors with the aim of "inspiring entrepreneurship and creativity among refugees", organisers said.
"We have to seize the opportunity to stand in solidarity with refugees and appreciate the contributions they can make to our societies," UNHCR Jordan Representative Stefano Severe said.
In a press release issued on Thursday, the UN agency pointed out the recent decision by the Cabinet to allow Syrian refugees to set up their own home-based businesses in all sectors inside the camps, and within the food processing, handicraft and tailoring industries in urban areas.
"UNHCR welcomes this step forward and continues to work with refugees to maximise their opportunities to make a living and rebuild their lives with dignity," the statement added.
"This is an amazing opportunity to sell my products to a wide variety of people, and the financial benefit is especially welcome at this time of year," Syrian refugee Basima Al Bitar said. She added that the bazaar also presents "an invaluable chance" for her to build her skills while away from home.
But the benefits extend beyond financial matters for Dana, an Iraqi refugee and representative of the project "Rafiden", who told The Jordan Times that every product she offers at the bazaar "tells the story of 21 Iraqi girls who left home with no hope".
"Our project started two years ago with the supervision of Italian designers who taught us how to sew with machines and create handmade products," she recalled.
She added that later on the Italian designers encouraged them to create their own concepts and "we came up with the idea of combining the traditional kuffiyeh with Italian designs".
"We had lost everything, but when we started the project we found a family together, so even though the income helps, what was most important was this feeling of family between us," she said.
Iraqi artist Nabeel Al Jabouri, who brought his paintings to the bazaar, told The Jordan Times that "ever since the onset of the war in Iraq I began painting in a different way".
"When I want to state my ideas, I do not talk — I paint," the artist said, adding that every painting speaks about a different topic and even a specific person.
UNHCR Assistant External Relations Officer Nida Yassin explained that, "the bazaar represents the culmination of months of work in which refugees from in and outside the camps in Jordan have collaborated with Jordanians and local organisations".
Adnan Khairi Ebo was one of the Syrian refugees who collaborated with the Jordanian host community through GIOIA, a social enterprise that supports the underprivileged by incorporating their talents in a workshop that employs refugees from Palestine and Syria.
"This project has helped me financially, and now I get to sustain my family, but later on, I would like to use this money to start a bigger business, and help others with the same support I have received," he told The Jordan Times at the bazaar.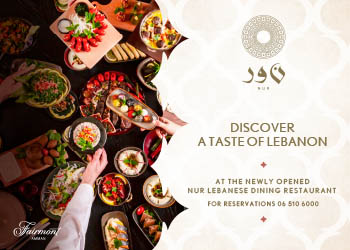 Newsletter
Get top stories and blog posts emailed to you each day.