You are here
Youth make appeal to help owner of iconic bookstore destroyed in fire
King offers help so that Al Jahez Closet can stand on its feet again
By Rana Husseini - Feb 03,2018 - Last updated at Feb 03,2018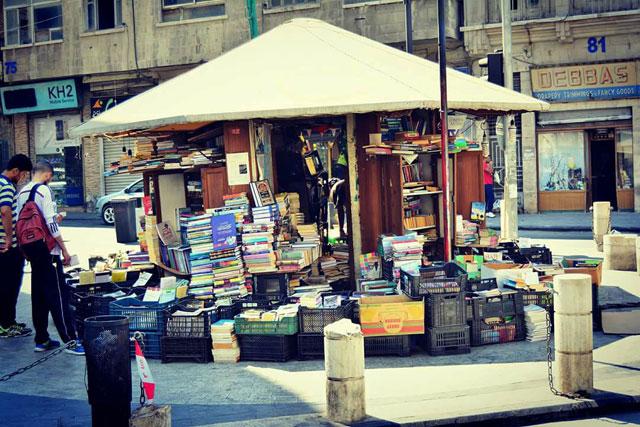 In this undated photo, Al Jahez Closet kiosk stands in the heart of old Amman as an iconic bookshop, whose valueless store place was destroyed in fire last week (File photo)
AMMAN — A group of young people are uniting their efforts by collecting donated books to compensate one of the oldest book kiosk in Amman after a fire last week destroyed books and ancient transcripts.
On Tuesday night, fire broke out at Al Jahez Closet storage in downtown Amman, destroying over 10,000 books and ancient documents, its owner Hisham Maaytah said.
"I left a heat stove lit in the storage to keep the place warm for some stray cats that I care for in the storage area.
I left for a minute to cater to some customers who were standing next to my kiosk and I heard people calling my name and warning me that a fire had started in the storage room," Maaytah told The Jordan Times.
Mohammed Faouri launched a campaign with another man via his Facebook page urging people to "donate books or support the book kiosk's owner by buying books from him to compensate for his loss".
"We love this kiosk because its owner lends people books for JD1 to encourage reading, so we decided to launch a simple initiative to help him with his noble mission," Faouri told The Jordan Times.
Faouri added that a restaurant in Shmeisani was designated "whereby people can drop books or simply just head to the kiosk in downtown Amman to give him the books or buy from him".
"We received dozens of calls from people in Jordan and abroad wanting to donate cash but of course we refused and stressed that we only accept books," Faouri stated.
Another big moral support to Maaytah came from His Majesty King Abdullah, it was reported on Thursday.
"When the King heard about the tragedy, I was contacted and offered some compensation to make my book kiosk stronger and richer than before," Maaytah said.
He added he was very grateful for the "King's generosity and people who voiced support, but he was sad for the loss of invaluable and precious historical books and documents that were collected over the years by him, his father and grandfather".
"I am really thankful to the King and all the people who are helping me but I am sad that I lost books and transcripts that dates back to 200 years or more. Such a loss means a lot to me because these were collectable items gathered by my family since the 1940s," Maayatah added.
Dozens of people expressed their sadness over what they described was the "loss of invaluable and collectable books".
"This is a catastrophe to anyone who see books as a form of life," wrote Samah Omoush on Facebook.
Awni Okeily said on Facebook: "This is a grave loss to anyone who really carries great value for books."
Related Articles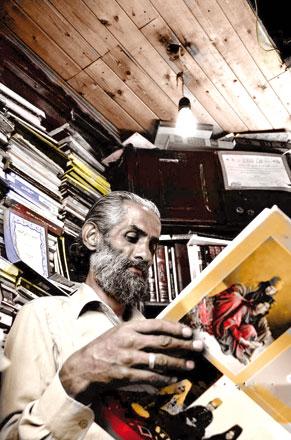 Mar 04,2018
AMMAN — Customers and friends of owner of Al Jahez Closet, one of the oldest bookstores in Jordan, Hisham Maaytah are lamenting the death of
Mar 06,2018
AMMAN — His Majesty King Abdullah on Monday visited the Karak diwan in Amman to offer his condolences over the death of Hisham Maaytah, owne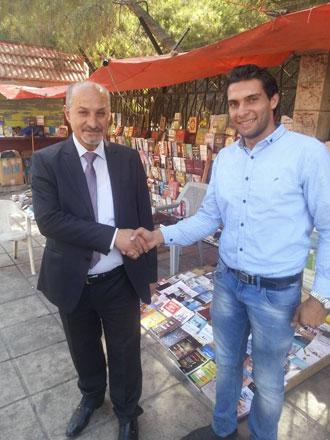 Oct 16,2016
AMMAN — Irbid's young bookseller Shadi Abu Nasser, whose street stall recently became the talk of thousands of Jordanians on social media, h
Newsletter
Get top stories and blog posts emailed to you each day.