You are here
Militants seize Iraq city council HQ, take hostages
By AFP - Mar 04,2014 - Last updated at Mar 04,2014
SAMARRA, Iraq — Militants seized the city council headquarters in the Iraqi city of Samarra and took employees hostage on Tuesday, officials said, the second such attack in recent months.
The attack illustrates the impunity with which militants in Iraq can strike even targets that should be highly secure, as the country suffers its worst violence in years.
Two militants, possibly wearing explosives-rigged vests or belts, seized the Samarra city council building on Tuesday morning with an unknown number of employees inside, security officials said.
Clashes broke out between the militants and security forces, and a suicide bomber detonated an explosives-rigged vehicle near police and Sahwa anti-Al Qaeda militia forces when they arrived at the scene.
The blast wounded 24 people, most of them police, a doctor and an officer said.
The doctor also said that the deputy head of the city council was wounded in the bombing.
The attack in Samarra follows a similar incident in Tikrit, another city in the mostly Sunni Salaheddin province, north of Baghdad, in which militants detonated a car bomb and seized the city council headquarters on December 16.
Security forces ultimately freed the Tikrit hostages, but a city council member and two policemen were killed.
The following week, on December 23, suicide bombers attacked the headquarters of a local television station in Tikrit, killing five journalists.
Salaheddin province is also home to the Sulaiman Bek area, where militants repeatedly battled security forces for control earlier this month.
Attacks in other areas of Iraq killed two security forces members on Tuesday — a Sahwa militiaman in Kirkuk province and a policeman in Mosul.
Violence in Iraq has reached a level not seen since 2008, when the country was just emerging from a brutal period of sectarian violence in which tens of thousands died.
The year-long surge in violence in Iraq has been driven by widespread discontent among the minority Sunni Arab community, and by the bloody civil war in neighbouring Syria.
The Iraqi government also faces a two-month crisis in Anbar province, west of Baghdad, where it has lost all of the city of Fallujah as well as shifting parts of provincial capital Ramadi to anti-government fighters.
It is the first time anti-government forces have exercised such open control in major cities since the peak of the deadly violence that followed the US-led invasion of 2003.
Related Articles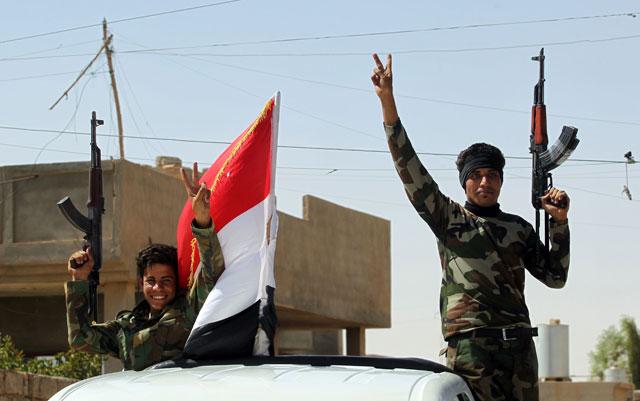 Sep 24,2016
SAMARRA, Iraq —Militants killed 12 people in a shooting and a suicide bombing on Saturday in the northern city of Tikrit, which was recaptur
Jun 09,2014
A roadside bomb followed by a suicide bomber detonating an explosives-rigged truck at a police checkpoint in northern Iraq killed 28 people Monday, while seven people died in other attacks.
Mar 06,2014
Nine bombings mainly targeting Shiite-majority areas of Baghdad killed at least 14 people and wounded dozens more on Wednesday, officials said, as Iraq suffers its worst violence in years.
Newsletter
Get top stories and blog posts emailed to you each day.