You are here
Palestinian back on hunger strike as Israel renews detention
By AFP - Sep 16,2015 - Last updated at Sep 16,2015
OCCUPIED JERUSALEM — Palestinian Mohammed Allan renewed his hunger strike on Wednesday, his lawyer said, after Israel renewed his detention without trial following an improvement in his health and his release from a hospital.
Allan's recent two-month hunger strike brought him near death and boosted tensions in the occupied West Bank.
His detention without trial, scheduled to last until November 4, was suspended by Israel's high court on August 19 as he received medical treatment following his hunger strike, which twice left him in a coma.
Israeli forces said Allan was arrested on Wednesday morning at the hospital in Ashkelon where he had been treated following an improvement in his medical condition.
Security spokeswoman Luba Samri added in a statement that he was transferred to the Ramla prison hospital.
The 31-year-old lawyer, said to be a member of the Islamic Jihad group, had threatened to resume his hunger strike if his detention without trial was reinstated.
His lawyer Jamil Al Khatib confirmed to AFP that "He is currently on hunger strike."
Allan's father Abu Mutheer Allan told AFP that he had spoken to his son on Tuesday night and he believed he would be allowed to transfer to a hospital in Nablus, near where he is from.
"My son told me that he doesn't trust them [the Israelis] and if they break their promise to him, he will resume his hunger strike immediately," he said.
Appeal 'likely'
Israel's internal security service Shin Bet said that given the improvement in Allan's medical condition and based on intelligence, they had recommended his rearrest as "his release would constitute a danger to the region's peace and security".
The Shin Bet did not say whether it intended to ask that Allan's detention be extended beyond November 4.
Khatib said they were "still waiting to know why he was arrested, if it is for new reasons or is related to his old administrative detention order".
He added it was "likely" they will again appeal to the high court against his detention order.
The measure under which Allan is held, known as administrative detention, allows imprisonment without trial for six-month periods renewable indefinitely.
Israeli officials say it is an essential tool in preventing attacks and protecting sensitive intelligence because it allows authorities to keep evidence secret.
Human rights groups say international law allows for such detention under extreme circumstances, but that Israel uses it as a punitive measure that circumvents the justice system or as a crutch to avoid trial.
According to Israeli human rights group B'Tselem, 370 Palestinians were being held in administrative detention at the end of June.
Three alleged Jewish extremists are also currently in administrative detention following the July 31 firebombing of a Palestinian home that killed an 18-month-old boy and his mother and father.
Rallying cry
Many Palestinians have staged protest hunger strikes, though few have continued as long as Allan's which began on June 18 and ended on August 20.
In July, Khader Adnan was released after a 56-day hunger strike against his administrative detention.
Administrative detainees can appeal to the courts, but activists say the chances of having their detainment overturned are extremely slim.
Allan's hunger strike also raised the question of whether a controversial law passed in July allowing the force-feeding of prisoners in certain circumstances should have been invoked.
Israeli rightwing ministers argued that judges had given in to "blackmail" in suspending Allan's administrative detention.
His hunger strike became a rallying cry for Palestinians, with pictures of him thickly bearded posted on social networks and on posters.
Israeli authorities allege that before his November arrest, Allan "was in contact with an Islamic Jihad terrorist" with the aim of carrying out large-scale attacks.
Islamic Jihad has said he is a member.
Allan was previously imprisoned from 2006 to 2009 for allegedly seeking to recruit suicide bombers and assisting wanted Palestinians, Israeli security forces say.
His lawyers say he was never told of the accusations against him during his recent detainment, and friends have described him as "religious, but not radical".
Related Articles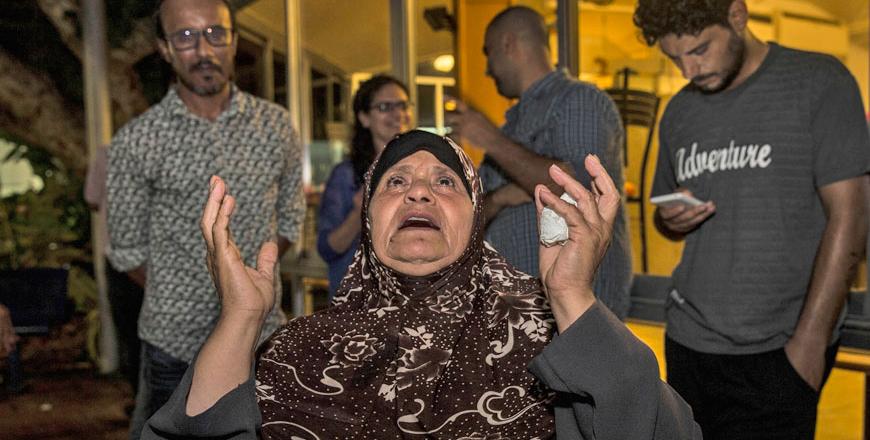 Aug 20,2015
ASHKELON, Israel — Palestinian detainee Mohammed Allan ended a two-month hunger strike Thursday that had put his life at risk and sparked in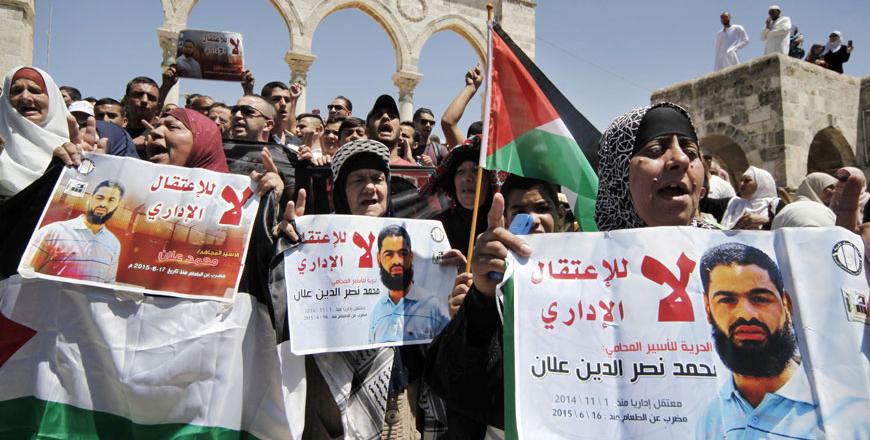 Aug 18,2015
OCCUPIED JERUSALEM — Israel on Monday offered to free a Palestinian detainee whose two-month hunger strike has left him in a coma — but only
Aug 23,2015
OCCUPIED JERUSALEM — A Palestinian prisoner's hunger strike has sparked new calls for Israel to curb its use of a form of detention without
Newsletter
Get top stories and blog posts emailed to you each day.