You are here
Shiite pilgrims flock to Iraq holy city; gov't fears attack
By Reuters - Dec 10,2014 - Last updated at Dec 10,2014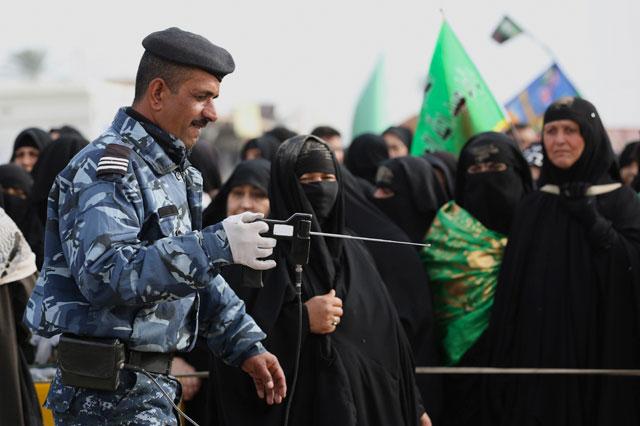 KARBALA, Iraq — From across Iraq and neighbouring states, millions of Shiite pilgrims are heading this week to the city of Karbala for a religious ceremony that authorities say radical Sunni fighters are targeting for attack.
Already hundreds of thousands of Shiite faithful, many from adjacent Iran, have visited Karbala for rituals which culminate in Saturday's Arbaeen holy day — the last of 40 days' mourning for the death in battle of Imam Hussein 13 centuries ago.
Roads and highways across Iraq have been filled with black-clad pilgrims heading on foot to Karbala, a journey which can take days, carrying banners bearing Hussein's image.
Arbaeen, a defining ritual of Shiite Islam and its rift with Sunnism, has frequently triggered militant attacks. This year it unfolds for the first time since Islamic State Sunni Muslim fighters seized control of much of north and west Iraq.
"We have information that they will try to infiltrate crowds of pilgrims and kill civilians everywhere," Shiite Prime Minister Haider Al Abadi said this week during a visit to Karbala, about 80 km southwest of Baghdad.
Abadi said security forces would thwart any attempt to disrupt Arbaeen, but they face a double challenge.
Not only are many troops diverted to tackle Islamic State fighters elsewhere — forcing authorities to rely more heavily on Shiite militia to keep order — but this year's flood of foreign visitors has been swollen by Iraq's decision to ease visa requirements for Arbaeen pilgrims.
An immigration official said visa fees, which normally cost $40, had been waived entirely and video from the Shalamja border crossing with Iran, 15 km east of Basra, has shown thousands of people pouring across as the gates open every day.
Speaking on Tuesday, a senior border official said 200,000 Iranians had already crossed, initially overwhelming his staff.
"This is the first time in the history of this border crossing that we've had such intensity," said Shalamja frontier director Major General Saddam Abdul Sahib.
He said the last comparable surge came after the 2003 US-led invasion which toppled Sunni dictator Saddam Hussein, who fought an eight-year war with Iran and banned major Arbain commemorations. Around 100,000 crossed at that time.
Karbala deputy governor, Jassim Abid, said 2 million foreigners had already reached Karbala, mainly Iranians, and millions more had come from inside Iraq, where the majority of people are Shiites.
Related Articles
Nov 08,2017
TEHRAN — More than 2 million Iranian pilgrims have crossed the border into Iraq for the annual Arbaeen Shiite pilgrimage to be celebrated on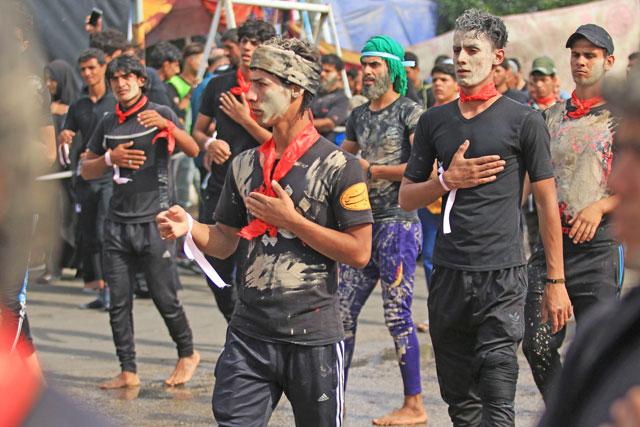 Nov 10,2017
KARBALA, Iraq — Like millions of other Shiite pilgrims, Arkan Al Husseini travelled to Iraq's shrine city of Karbala for the Arbaeen commemo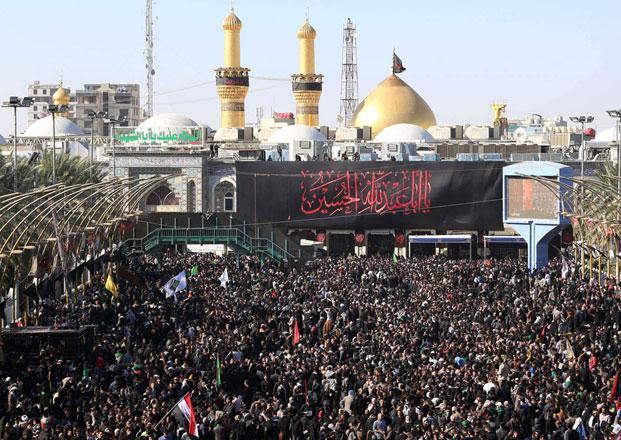 Dec 03,2015
KARBALA, Iraq — Millions of Shiite Muslims, beating their heads and chests in mourning, packed the Iraqi city of Karbala Thursday for the cu
Newsletter
Get top stories and blog posts emailed to you each day.