You are here
Two US defence contractors shot in Saudi Arabia — employer
By AFP - Feb 01,2015 - Last updated at Feb 01,2015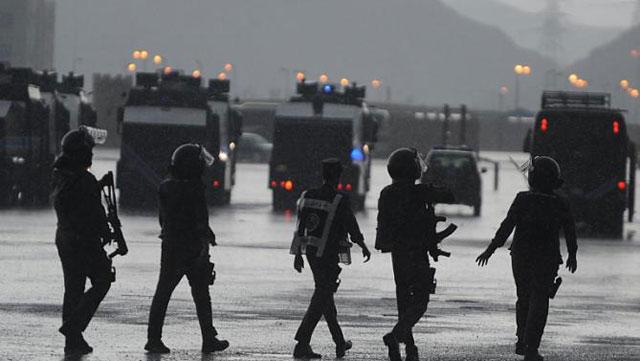 RIYADH — A US defence contractor said Sunday that two of its American employees came under fire in the latest attack against Westerners in Saudi Arabia.
It was the second time in recent months that staff of the contractor Vinnell Arabia have been targeted.
"We can confirm that two Vinnell Arabia employees were involved in an incident on Friday, in which they were shot at by assailants in Al Ahsa province of Saudi Arabia," the company said in a statement issued through a public relations firm.
"Both employees were injured but are in stable condition at a local hospital," it added.
Saudi police said earlier that one American had been wounded in a shooting in the eastern region which is the source of most of the kingdom's oil wealth.
Vinnell Arabia provides training for the Saudi National Guard, a parallel army.
A source close to the incident told AFP that several rounds were fired at the Vinnell vehicle from a white car.
The Vinnell driver was hit several times, the source said, adding he was not aware of injuries to the second employee who was able to drive his wounded colleague to hospital.
The incident occurred just east of a National Guard base near Hofuf city.
On Friday, a resident of Al Ahsa told AFP that police had blocked off the area around a National Guard facility.
Asked about a possible motive for the shooting, interior ministry spokesman General Mansour Al Turki said: "We're still waiting for the results of the investigation."
The attack is the fourth against Westerners in the kingdom since October. It comes as Saudi Arabia participates in United States-led air strikes against the Islamic State jihadist group in Syria, raising concerns about possible retaliation.
In October, one Vinnell employee was shot dead and another wounded at a petrol garage in the capital Riyadh.
The interior ministry identified the suspected shooter as a US-born Saudi who had been fired from Vinnell Arabia.
"It was not a terrorist-related incident," Turki said.
Vinnell's Facebook page says it is "dedicated to providing the best in military training, logistics and support" to the Saudi National Guard, using expertise from former US military and government personnel.
The Guard has around 200,000 men whose duties include combating "terrorism".
It has infantry, mechanised and special forces wings, and is reportedly to acquire Black Hawk and Apache helicopters from the US this year.
Formed from tribes traditionally loyal to the ruling Al Saud dynasty, it operates in parallel, and as a palace-directed counterbalance, to the regular armed forces.
Dane shot
The October shooting was the first deadly attack on Westerners in Saudi Arabia since several were killed in a wave of Al Qaeda violence between 2003 and 2007.
Among the targets at that time was a compound housing Vinnell staff.
The latest attack on Vinnell recalls the wounding of a Dane in November. He was driving away from his workplace when he was fired on from another car.
Last month, security officers arrested three Saudis on suspicion of involvement in that attack, saying the suspects acted "in support of" the Islamic State (IS) group.
A week after the Dane's shooting, someone stabbed and wounded a Canadian at a mall on Saudi Arabia's Gulf coast.
Police arrested a Saudi suspect but Turki said the incident was not "terrorist"-related.
Saudi Arabia blamed IS-linked suspects for the November killing of seven members of the minority Shiite community in Eastern Province.
IS has seized swathes of Iraq and Syria, where it has been accused of widespread atrocities.
Late on Saturday, the group claimed in a video that it had beheaded 47-year-old journalist Kenji Goto, the second Japanese hostage it had killed in a week.
The Pentagon announced in January that nearly 1,000 American troops will soon be sent to Saudi Arabia, Turkey and Qatar to train moderate Syrian rebel forces as part of a long-planned effort to take on IS.
US officials have declined to give a breakdown of exactly how many trainers and support troops will go to each country.
up
62 users have voted, including you.
Related Articles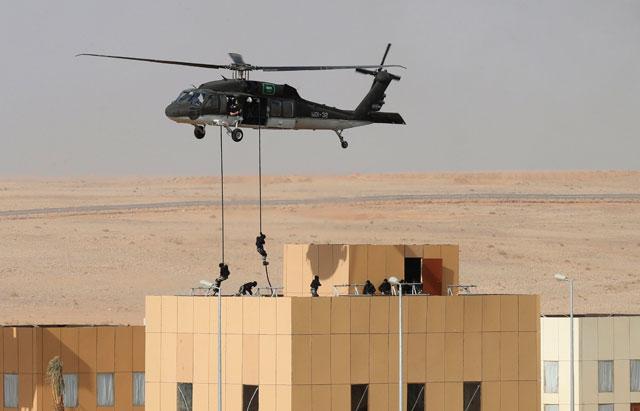 Mar 18,2015
The United States embassy in Saudi Arabia remained close to the public for a fourth straight day on Wednesday because of unspecified security concerns.
Oct 14,2014
A former employee of a US defence contractor shot dead one American colleague and wounded another in the Saudi capital Tuesday, officials said, in a rare attack on Westerners in the kingdom.
Mar 15,2015
The US embassy in Saudi Arabia said it had suspended consular services in the kingdom for two days due to "heightened security concerns", after warning of threats against Western oil workers.
Newsletter
Get top stories and blog posts emailed to you each day.