You are here
US embassy in Saudi Arabia closed to public for 4th day
By AFP - Mar 18,2015 - Last updated at Mar 18,2015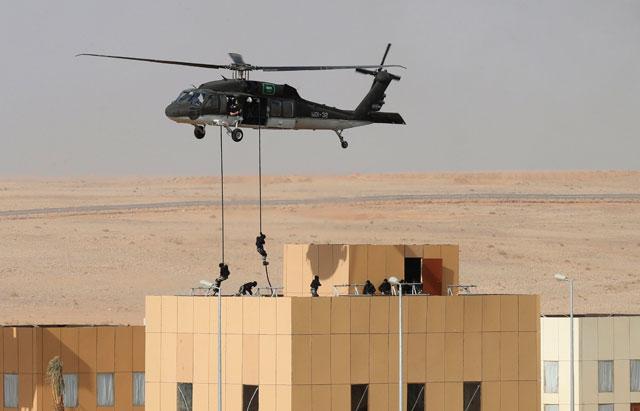 RIYADH — The United States embassy in Saudi Arabia remained close to the public for a fourth straight day on Wednesday because of unspecified security concerns.
"The consular services remain suspended," embassy press officer Johann Schmonsees told AFP, adding that other embassy business continues as usual.
No visa and other consular services are being offered at the embassy in the Saudi capital and at consulates general in Jeddah and Dhahran.
The embassy has said it decided not to open to the public because of "heightened security concerns".
There would have "to be a credible threat" for the embassy to take such measures, a senior State Department official said, but there have been no further details.
On its website the embassy warned US citizens to take extra precautions and keep a low profile if they are out in public.
A separate caution on Friday warned that Western oil workers risked being attacked or kidnapped by "terrorist" groups.
Saudi Arabia has taken part in US-led air strikes that began in September against the Daesh terror group in Syria, raising concerns about possible retaliation in the kingdom.
Westerners have been attacked in Saudi Arabia four times since October.
In the latest incident, two American employees of US defence contractor Vinnell Arabia came under fire in the country's east on January 30, wounding one.
In October, one Vinnell employee was shot dead and another wounded at a petrol garage in Riyadh.
That was the first deadly attack on Westerners in Saudi Arabia since Al Qaeda's 2003-2007 campaign of bombings and shootings that killed American expatriate workers and other Westerners along with Saudi security officers.
In November, a Dane was shot and wounded in Riyadh when he was fired on from a car. Security officers arrested three Saudis who allegedly acted "in support of" Daesh.
A week after the Dane's shooting, someone stabbed and wounded a Canadian on Saudi Arabia's Gulf coast.
The interior ministry confirmed a "terrorist" link only in the Dane's case.
But Thomas Hegghammer, director of terrorism research at the Norwegian Defence Research Establishment, says the assaults on foreigners "give an echo" of the incidents of a decade ago.
Related Articles
Mar 15,2015
The US embassy in Saudi Arabia said it had suspended consular services in the kingdom for two days due to "heightened security concerns", after warning of threats against Western oil workers.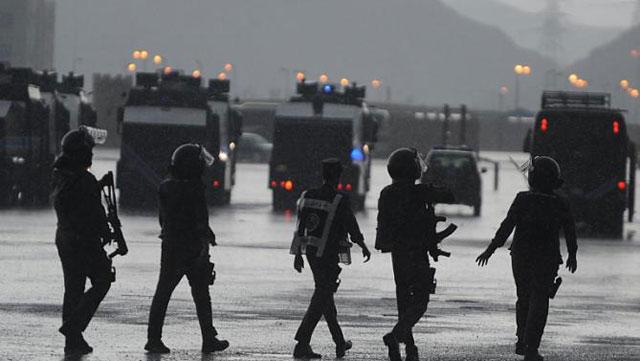 Feb 01,2015
A US defence contractor said Sunday that two of its American employees came under fire in the latest attack against Westerners in Saudi Arabia.
Oct 14,2014
A former employee of a US defence contractor shot dead one American colleague and wounded another in the Saudi capital Tuesday, officials said, in a rare attack on Westerners in the kingdom.
Newsletter
Get top stories and blog posts emailed to you each day.