You are here
UN deplores ban on Libya displaced from pro-Qadhafi town
By AFP - Feb 03,2018 - Last updated at Feb 03,2018
Displaced Libyans from the western city of Tawergha wait by their cars to enter the city, which lies about 250 kilometres east of the capital Tripoli, on Thursday, as armed groups from nearby Misrata set up roadblocks to prevent the return of hundreds of families from the town that supported Libyan leader Muammar Qadhafi in the country's 2011 revolution (AFP photo)
TRIPOLI — The United Nations expressed "grave concern" on Friday over the breakdown in a deal to allow thousands of displaced to return to a town that backed Libya's leader Muammar Qadhafi in its 2011 revolution.
"For too many people displacement becomes more protracted every day, as insecurity and fear of persecution are making it impossible for them to return to their homes," the UN special rapporteur on the human rights of Internally Displaced Persons, Cecilia Jimenez-Damary, told a news conference in Tripoli.
"Many efforts have been made for the planned return of the Tawergha people on February 1 after seven years of displacement," she said at the end of a visit to Libya.
"I'm alarmed by reported threats that have barred their return. When I spoke to families, many wanted to return, others were afraid," she said, expressing "grave concern over the protracted displacement facing many Libyans".
Armed groups on Thursday blocked thousands of displaced from returning to their homes in the town of Tawergha.
Libya's UN-backed unity government had announced that the displaced from Tawergha would return under an accord struck by its representatives and of Misrata in eastern Libya that runs the town.
But armed groups from Misrata set up roadblocks outside Tawergha to prevent the return of hundreds of families.
Misrata's local council urged the Government of National Accord (GNA) to intervene and delay the operation for security reasons.
The GNA, for its part, called in a statement for "reason and patriotism to prevail... to put an end to the suffering of the displaced and allow them to return home".
The 35,000 residents of Tawergha, a town which sided with Qadhafi's forces right up to his fall, have for the past seven years been kept in camps on the outskirts of Tripoli or scattered across the country.
Living in wretched conditions, they are the frequent target of attacks by militiamen, especially from Misrata, 200 kilometres from the capital.
Related Articles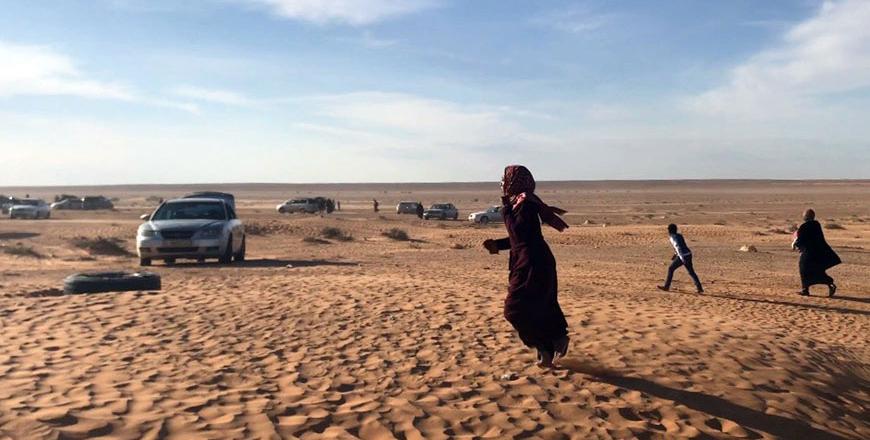 Feb 05,2018
TRIPOLI — Libya's UN-backed government on Monday accused gunmen of "terrorising" thousands of displaced after armed groups opened fire at th
Feb 06,2018
TRIPOLI — More than six years after they were forced to leave their homes in the civil war that toppled Muammar Qadhafi, tens of thousands o
Oct 09,2016
MISRATA, Libya — Next to the rusting shell cases outside Misrata's museum of Libya's 2011 uprising is a new addition: a scaffold used by the
Newsletter
Get top stories and blog posts emailed to you each day.