You are here
Wihdat, Ahli to represent Jordan in AFC Cup
By Aline Bannayan - Feb 18,2017 - Last updated at Feb 18,2017
AMMAN — Jordan Cup titleholders Ahli will play an away match against Syria's Jeish on Monday, while reigning Jordan Professional Football League champs Wihdat will host Lebanon's Nijmeh on Tuesday, as Round 1 of the 14th Asian Football Confederation (AFC) Cup kicks off.
Ahli will represent Jordan in the AFC Cup for the first time. They were drawn to play in Group A alongside Jeish, Iraq's Zawra and Oman's Suweiq, while Wihdat will play in Group C alongside Nijmeh, Bahrain's Muharraq and Oman's Saham.
Beside aspirations for the league title, Wihdat hope to advance in the AFC which they have never won before. With clubs from five Asian Zones competing in eight groups, the top two from each group will move to the Round of 16. This year, prize money is $1 million for the winner and $500,000 for the runner-up. The event was previously won three times by Jordanian teams: Faisali won titles in 2005 and 2006, and Shabab Urdun in 2007.
The local season opened with Ahli making history when they beat reigning league champs Wihdat 2-1 to win the 34th Super Cup — the first major competition on the 2016/17 football calendar. However, Ahli have been struggling in the league and were eliminated from the Jordan Cup this season.
Wihdat reached the Jordan Cup semis and are now second in the league. They have been league champs for the past three seasons, and won the title for the 15th time last year since moving up to the Professional League in 1975.
This season, Wihdat aspirations for being among the continent's top tier teams were dashed early when they were eliminated from the preliminary round of 2017 AFC Asian Champions League. Although they beat AFC Cup runner-up India's Bengaluru FC 2-1 in the preliminary round, they lost 3-0 to the UAE's Wihda in the play-off thus failing to advance to Round 1 of the prestigious Asian competition and instead moving to the continent's second-tier club event — the AFC Cup. Had Wihdat advanced in the ACL Jazira would have joined Ahli in the AFC Cup.
Wihdat have taken part in AFC Cup nine times making it to the semis in 2004 and 2005 and out in the first round in 2008, 2009 and 2010. In 2011, they made it to the semis and in 2012 to the quarters. They were also out of the Round of 16 in 2015 and 2016. Apart from previous champs Faisali and Shabab Urdun, other Jordanian teams competing included Jazira, Ramtha, Hussein and That Ras. In 2016, Jordanian clubs were absent from advanced stages of Asian competitions as Wihdat and Faisali were knocked out of the AFC Cup Round of 16.
In 2015, Wihdat and Jazira were also out in Round of 16 with Jazira, who finished runner-up in the league, participating in the event after two-time AFC Cup champs and Faisali declined. In 2014, Jordan Cup champs That Ras exited the Round of 16 in their inaugural AFC participation, while former AFC Cup champs Shabab Urdun exited in Round 1.
AFC Cup Champions list
2004Jeish (Syria)
2005Faisali (Jordan)
2006 Faisali (Jordan)
2007Shabab Urdun (Jordan)
2008Muharraq (Bahrain)
2009Kuwait SC (Kuwait)
2010Ittihad Aleppo (Syria)
2011Nasaf Qarshi (Uzb)
2012Kuwait SC (Kuwait)
2013Kuwait SC (Kuwait)
2014Qadissieh (Kuwait)
2015Johor Darol Tazim (Malaysia)
2016Air Force Club (Iraq)
Related Articles
Feb 23,2015
Jordan's Jazira and Wihdat are set as they represent Jordanian clubs at the Asian Football Confederation (AFC) Cup kicking off on Tuesday.
Feb 11,2018
AMMAN — Jazira kick off the 15th Asian Football Confederation (AFC) Cup on Monday when they play titleholders Iraqi Air Force Club in Group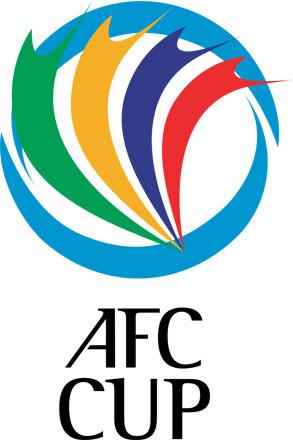 Dec 17,2016
AMMAN — Two Jordanian football teams are readying for the start of the 2017 regional agenda alongside aspirations for the professional leagu
Newsletter
Get top stories and blog posts emailed to you each day.