You are here
Construction activities at standstill as housing developers suspend work
Stakeholders demand scrapping recently endorsed building by-law
By Mohammad Ghazal - Apr 22,2018 - Last updated at Apr 22,2018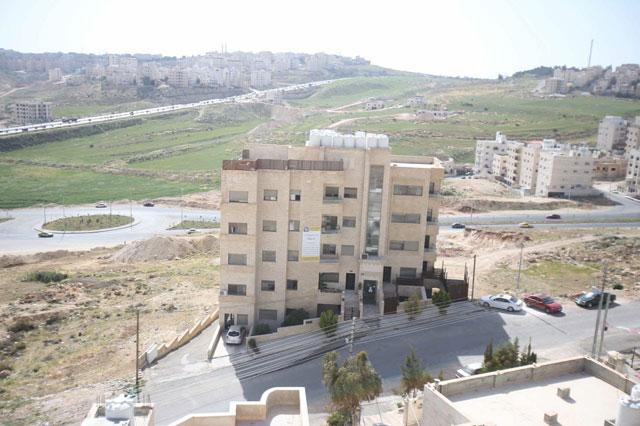 Housing developers have suspended their operations in protest of a new building code (Photo by Osama Aqarbeh)
AMMAN — Housing developers on Sunday started a week-long work strike in protest of the recently endorsed building by-law, scheduled to go into effect on May 1st.
About 95 per cent of the country's 3,400 housing companies halted their construction activities as part of the strike, and dozens of others cancelled their orders to purchase steel, cement and other construction materials, Zuhair Omari, president of the Jordan Housing Developers Association, told The Jordan Times on Sunday.
"This is only the beginning, and we will escalate until this by-law is abolished… Our sector has incurred huge losses so much so that we cannot tolerate any more," said Omari.
"The by-law is totally unfair and harms our investments, especially since demand has been on the decline over the past years," Omari said.
Trading in the real estate sector declined by 7 per cent in the first quarter of 2018 to JD1.399 billion compared with JD1.505 billion during the same period last year, according to official figures.
The sector, which employs tens of thousands of Jordanians, has been witnessing slow business since 2015. The total value of apartments that have been built since 2015 to date and have not been sold yet is estimated at JD1 billion, according to the sector leader.
The by-law, which was recently published in the Official Gazette, stipulates that housing apartments must be at least 110 sq.m in categories B, C and D, and 130 sq.m. if they are classified in A zones, which, according to housing developers, would limit buyers' options.
Under the by-law, housing developers cannot build small apartments anymore although the demand in the market is on apartments that are smaller than 120 sq.m, according to Omari.
According to the association's figures, 32 per cent of Jordanians who bought apartments in 2017 chose ones that were smaller than 120 sq.m.
The bulk of the demand is for apartments of 90 and 80sqm, according to the association.
Salem Saeidi, a cement and construction material trader, said demand has dropped by about 25 to 35 per cent on construction materials over the past five years.
"Housing companies have reduced their construction activities to the minimum… They are waiting to sell the apartments that are still on sale… all traders of construction materials have sensed the sluggish construction activities," Saeidi, who owns a store in Al Urdun Street area, told The Jordan Times on Sunday.
Manar Al Kharouf, who owns a housing company, said: "This by-law is ridiculous… we want it scrapped.
"Middle-income Jordanians cannot afford to buy large apartments … if this by-law goes into effect, I prefer to shut down my company, which, by the way, employs 320 people," she told The Jordan Times on Sunday.
"Our sector is huge, and all other sectors will be affected due to the low demand on houses… This industry will crumble under any new burdens," she added.
On May 2, housing developers plan to hold a protest near the headquarters of the Greater Amman Municipality (GAM) downtown with the participation of representatives of all other affiliated sectors that are negatively affected by the decision.
Officials at GAM were not available for comment despite repeated attempts by The Jordan Times.
Related Articles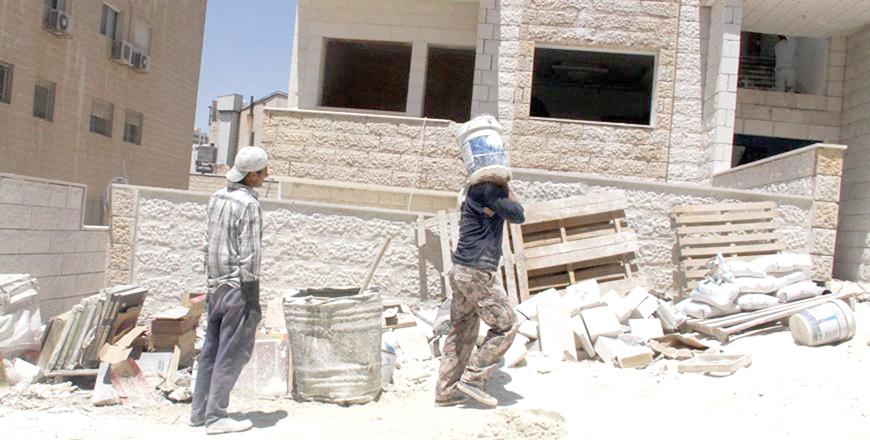 Apr 26,2018
AMMAN — Housing developers have suspended a week-long work strike started earlier this week to protest the recently endorsed building by-law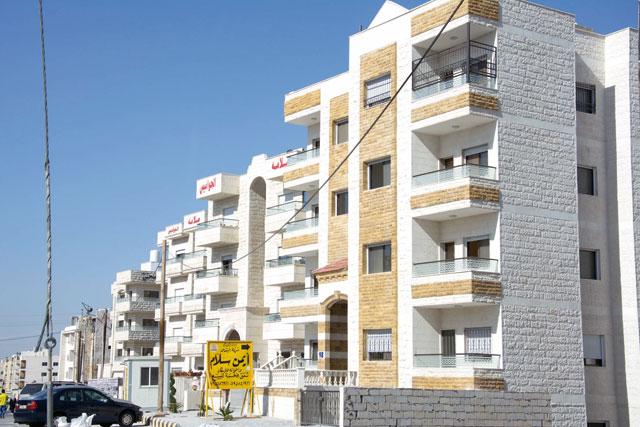 Apr 02,2018
AMMAN — Housing developers will hold a week-long work strike to be followed by a sit-in to protest the recently endorsed building by-law, wh
Mar 18,2018
AMMAN — Housing developers on Sunday said they will resort to escalatory measures to protest against the 2018 building by-law.Zuhair Omari,
Newsletter
Get top stories and blog posts emailed to you each day.