You are here
Housing stakeholders to protest recently endorsed building by-law
By Ahmed Bani Mustafa - Mar 18,2018 - Last updated at Mar 18,2018
AMMAN — Housing developers on Sunday said they will resort to escalatory measures to protest against the 2018 building by-law.
Zuhair Omari, president of the Jordan Housing Developers Association (JHDA), said that the syndicate formed a committee to follow up on escalatory measures that were agreed upon during a meeting of 500 investors on Sunday to protest the recently endorsed building by-law.
He stressed that the building by-law will negatively affect investments in the "ailing" sector.
Under the current by-law, apartments must be at least 110sq.m in classifications B, C and D, and 130 in classification A, which, Omari said, would limit buyers' options.
The measures will include sit-ins, protests and might reach a strike in rejection of the by-aw, according to Omari.
"The by-law was published in the Official Gazette and is scheduled to go into effect in 60 days. We believe this by-law will lead to negative consequences," Omari told The Jordan Times on Sunday.
The majority of the market's demand is for apartments of 90 and 80sq.m, said the president.
The sector leader listed a number of demands from the government, including allowing the building of smaller apartments, reducing the space surrounding buildings, excluding balconies from tax, and reducing the parking space per apartment.
He explained that such demands will reduce the cost of building, thus supporting the deteriorating sector, "which has been suffering a recession".
"We have been negotiating the by-law with the Greater Amman Municipality [GAM] for nine months now with no response so far," Omari said.
Nabil Zir, an investor, said that stakeholders have held several meetings with GAM officials over the issue "but none of the demands have been considered".
"The sector is a main pillar of the national economy and is connected to 40 direct and 120 indirect professions," Zir said.
In recent remarks to The Jordan Times, stakeholders stressed that hefty taxes, registration and licensing fees, red-tape and inconsistent legislation has altogether prompted investors to liquidate their companies.
Related Articles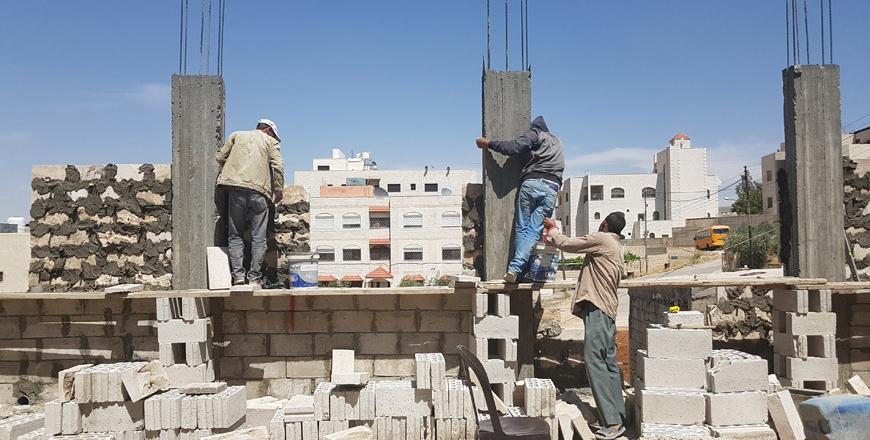 Jun 24,2017
AMMAN — Housing investors have protested the Greater Amman Municipality's (GAM) endorsement of the 2017 building by-law before the conclusio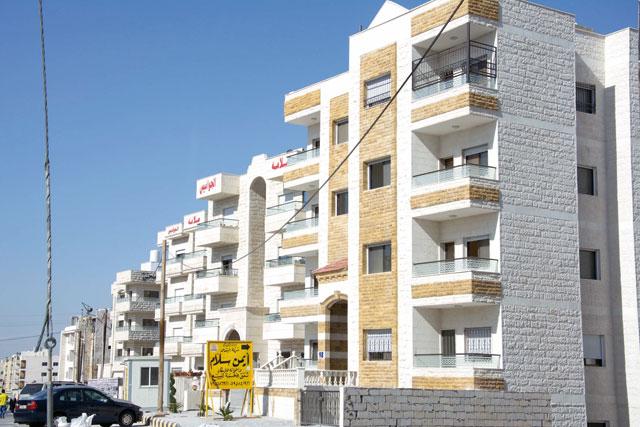 Apr 02,2018
AMMAN — Housing developers will hold a week-long work strike to be followed by a sit-in to protest the recently endorsed building by-law, wh
Apr 26,2018
AMMAN — Housing developers have suspended a week-long work strike started earlier this week to protest the recently endorsed building by-law