You are here
Fierce clashes rock Palestinian camp in Lebanon
By AFP - Aug 19,2017 - Last updated at Aug 19,2017
Smoke rises from buildings in Ain Al Hilweh, Lebanon's largest Palestinian refugee camp, near the southern coastal city of Sidon, during clashes between Palestinian security forces and Islamist fighters, on Saturday (AFP photo)
SIDON, Lebanon — Palestinian security forces on Saturday battled radical Islamist gunmen in Lebanon's largest Palestinian refugee camp near the southern Port of Sidon, for the third consecutive day.
The clashes first broke out on Thursday when gunmen from the small Islamist Badr group opened fire on a position of Palestinian security forces inside Ain Al Hilweh camp, a Palestinian source said.
Two people were killed in that fighting.
An AFP reporter said the clashes eased on Friday before intensifying again on Saturday, forcing dozens of families to flee the camp and seek shelter in Sidon mosques.
The sound of fierce gunfire and rocket fire could be heard outside the camp as black smoke billowed over Ain Al Hilweh, said the reporter.
The fighting shook the Al Tiri district a few metres away from a Lebanese army position.
By longstanding convention, the Lebanese army does not enter Palestinian refugee camps in Lebanon, leaving the factions themselves to handle security.
The Islamist group is linked to Bilal Badr, a militant wanted in connection with "terrorism" who has refused to surrender, according to a Lebanese security official.
In April, his supporters also clashed intermittently for a week with Palestinian security forces, in violence that left nine dead and more than 50 wounded.
A joint Palestinian security force, comprising members of the key Fatah and Hamas factions, has for months strived to rein in Badr fighters.
Ain Al Hilweh — the most densely populated Palestinian camp in Lebanon — is home to some 61,000 Palestinians, including 6,000 who have fled the war in neighbouring Syria.
Several armed factions including extremist groups have a foothold in the camp which has been plagued for years by intermittent clashes.
Related Articles
Jan 02,2018
SIDON, Lebanon — A prominent Palestinian militant whose followers have fought other factions in a refugee camp in Lebanon has travelled to S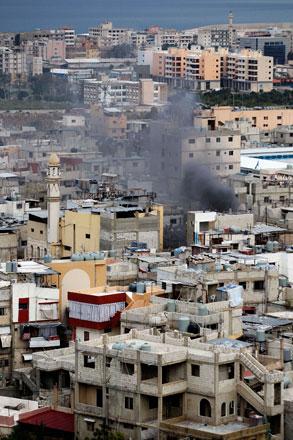 Feb 28,2017
SIDON, Lebanon — One civilian was killed and four wounded on Tuesday in fierce clashes that rocked Lebanon's largest Palestinian refugee cam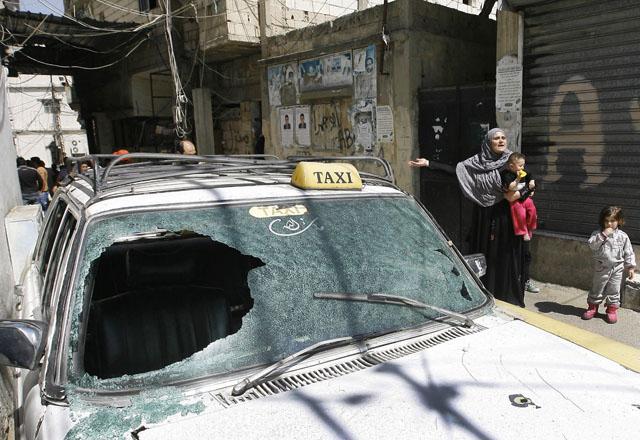 Apr 07,2014
At least eight people were killed in fighting on Monday between Palestinian factions in a refugee camp near Lebanon's southern city of Sidon, Lebanese and Palestinian medical sources said.
Newsletter
Get top stories and blog posts emailed to you each day.