You are here
Fighting in Palestinian camp in south Lebanon kills eight
By Reuters - Apr 07,2014 - Last updated at Apr 07,2014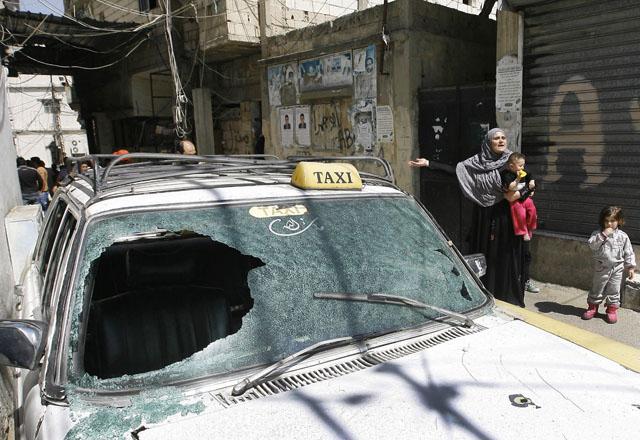 SIDON, Lebanon — At least eight people were killed in fighting on Monday between Palestinian factions in a refugee camp near Lebanon's southern city of Sidon, Lebanese and Palestinian medical sources said.
Local sources said the clashes broke out between fighters from the Brigades of Return, a group orginally linked to Palestinian President Mohammad Abbas' Fateh group, and a rival organisation.
The leader of the Brigades of Return, Ahmed Rasheed, and two of his brothers were killed in the clashes in the Mieh Mieh camp, the sources said.
It was not immediately clear what triggered the fighting, in which at least 10 people were wounded.
Fateh and a range of Islamist factions compete for influence in Mieh Mieh and the nearby Ain Al Hilweh, two of the 12 Palestinian camps in Lebanon that are home to more than 200,000 registered refugees.
Tensions in the camps and in Lebanon as a whole have been exacerbated by the conflict in neighbouring Syria. More than a million Syrian refugees have poured into Lebanon along with many Palestinians, displaced by three years of war.
Related Articles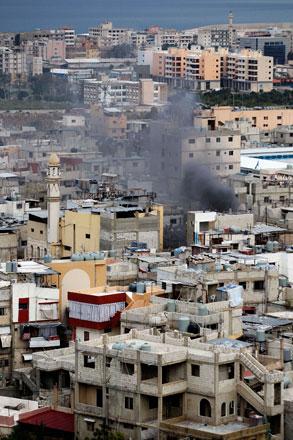 Feb 28,2017
SIDON, Lebanon — One civilian was killed and four wounded on Tuesday in fierce clashes that rocked Lebanon's largest Palestinian refugee cam
Aug 19,2017
SIDON, Lebanon — Palestinian security forces on Saturday battled radical Islamist gunmen in Lebanon's largest Palestinian refugee camp near
Apr 07,2014
Lebanese security officials say clashes in a Palestinian refugee camp near the southern city of Sidon have killed seven people, including the commander of an armed group.
Newsletter
Get top stories and blog posts emailed to you each day.