You are here
Palestinian militant chief in Lebanon camp says he's moved to Syria
There are 170,000 Palestinian refugees living in 12 camps
By Thomson Reuters Foundation - Jan 02,2018 - Last updated at Jan 02,2018
SIDON, Lebanon — A prominent Palestinian militant whose followers have fought other factions in a refugee camp in Lebanon has travelled to Syria, he said, removing one of the main combatants in one of Lebanon's most volatile settlements.
A statement by Bilal Badr, who led a hardline Islamist faction against mainstream Palestinian groups in the Ain Al Hilweh refugee camp at Sidon, did not say when or how he had travelled to Syria.
The rebellion against President Bashar Assad has drawn militant Sunnis from across the region. After fighting in Ain Al Hilweh in August, Palestinian groups urged wanted security suspects to leave the camp.
Badr's statement addressed his supporters "from the land of jihad and glory, from Assad's lair in Syria, to which we migrated to support the religion of God".
The statement was circulated on social media inside the camp and its authenticity was confirmed by a source close to Badr.
Although his statement revealed his presence in Syria, it was issued to thank followers for helping his wife, who had been briefly detained, rather than to describe his whereabouts.
Islamist sources in Ain Al Hilweh said Badr had gone to Idlib province which borders Turkey in northwest Syria and is controlled by Hayat Tahrir Al Sham, an extremist alliance spearheaded by the former Al Qaeda affiliate in the country.
Badr fighters have repeatedly battled the mainstream Fatah and other factions in Ain Al Hilweh, leading to more than a dozen deaths in 2017.
Lebanon's Palestinian camps mainly fall outside the jurisdiction of the Lebanese security forces. There are 170,000 Palestinian refugees living in 12 camps in Lebanon, according to a recent census announced by Lebanese authorities.
Related Articles
Aug 19,2017
SIDON, Lebanon — Palestinian security forces on Saturday battled radical Islamist gunmen in Lebanon's largest Palestinian refugee camp near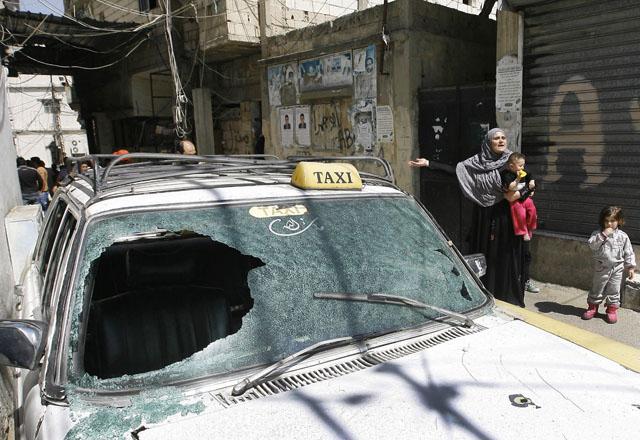 Apr 07,2014
At least eight people were killed in fighting on Monday between Palestinian factions in a refugee camp near Lebanon's southern city of Sidon, Lebanese and Palestinian medical sources said.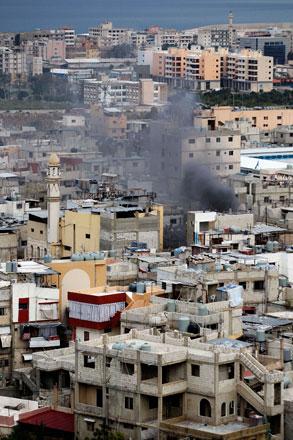 Feb 28,2017
SIDON, Lebanon — One civilian was killed and four wounded on Tuesday in fierce clashes that rocked Lebanon's largest Palestinian refugee cam
Newsletter
Get top stories and blog posts emailed to you each day.